Classic look and innovative high-end technology.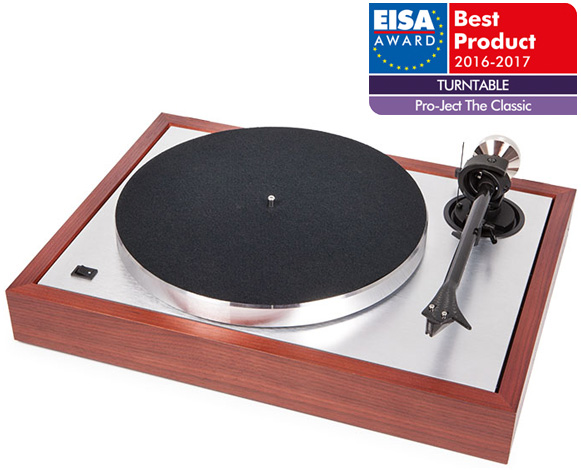 Introduced at this year's High End Expo in Munich, The Classic combines the best of modern technical design with a timeless aesthetic that hearkens back to turntables of years past. Unlike other throw-back designs that rely solely on cliché "retro cool" styling to sell, The Classic is also a technical tour de force. Featuring a new 9" carbon fiber and aluminum composite tonearm, a completely new sub-chassis design, and a set of sophisticated isolation feet, The Classic offers a level performance the distantly-related turntables of analog's golden age could only dream of.
This turntable makes use of traditional frame design which was established by the famous turntable manufacturers of the 50's and 60's. It uses a compact simple and elegant form factor. The Classic incorporates a combination of approved belt drive design using a low noise AC motor with an ultra precision frequency DC-driven AC generator (like Speed Box) for ultimate speed stability. Advanced technology is used for decoupling and the completely new designed tonearm.
Belt drive with electronic speed control 33/45 rpm
Height adjustable decoupling feet
Precision balanced TPE* damped aluminium-platter / felt mat
Metal/MDF sandwich chassis floating on TPE* suspension
9" carbon/aluminium tonearm with MM & MC capability
Visit the Pro-ject website for complete specs.