Home entertainment just got a huge upgrade
High-Res Audio That Fits Under Your TV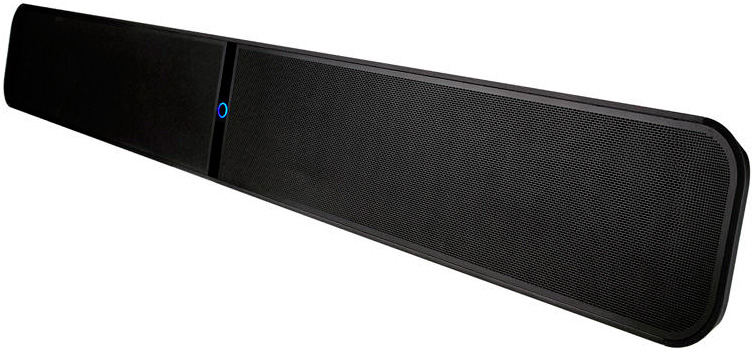 The PULSE SOUNDBAR may be engineered to fit perfectly – and beautifully – under your TV, but it is so much more than just a soundbar. As the world's first multi-room, high-res soundbar it becomes your mission control to launch an audiophile-grade music experience in every room. Its deceptively simple design delivers the stunning authenticity of true 24-bit/192kHz high-res audio to whatever song you're playing but also makes watching movies, sports, video games and concert films a fully immersive sonic experience. You simply have to hear it to believe it.
Stream music to multiple Bluesound Players all over the home
DOLBY® Mixdown
Multiple inputs and outputs make the PULSE SOUNDBAR your entertainment hub
Wireless Subwoofer transmitter
Access and connect to internet radio stations, cloud music services, and your own local music library
Control music wirelessly with BluOS™ Multi-Room Operating System for iOS, Android, Kindle Fire, and Windows & Mac OS X desktops
$999 at The Audio Store.
Visit the Bluesound website for complete specs.
Small and Easy to Live With.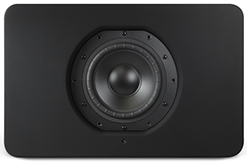 With the PULSE SUB, Bluesound has reimagined the subwoofer. Most subwoofers are large cubes that don't often fit very well in the typical living room. The PULSE SUB on the other hand, is a compact, slim, rectangular shape, allowing it to fit beside, behind, or underneath living room furniture. This room friendly design has several clever installation options.
165mm Powered Subwoofer
100 Total Watts Dynamic Peak
Wirelessly Pairs with the PULSE SOUNDBAR
SUB Volume, Cross Over and Phase Control
Low-Level Analog Input & Output
Black Finish
$599 at The Audio Store.
Visit the Bluesound website for complete specs.