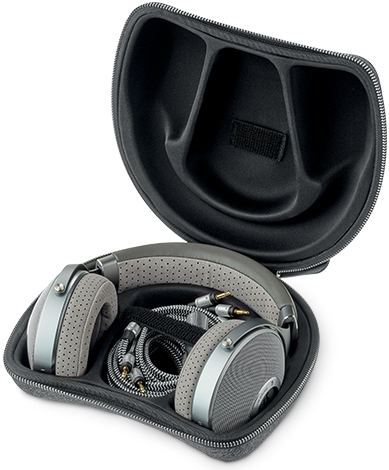 Clear provide listening worthy of the best speakers.
The latest addition to Focal's top-end headphones range, Clear use the new generation of totally open backed full-range speakers, precisely revealing the tiniest details for ultra-realistic listening. Clear make you simply forget that you are wearing headphones. The widely held impression that headphones reduce listening space disappears, thanks to Clear's open ear cushions. The technologies chosen and the aluminium/magnesium alloy M-profile dome, preserve breadth and dynamics worthy of the best high-fidelity speakers.
These headphones will become essential: they come with a hard transport case and three cables providing the best solution for different types of audio equipment.
For more details visit the Focal website.