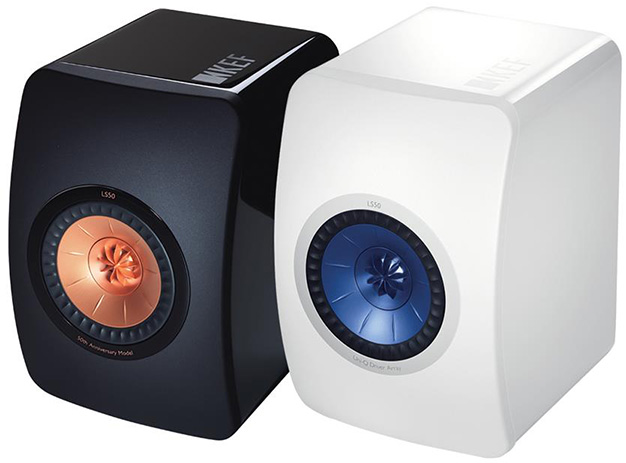 A pair of gloss black or gloss white LS50 loudspeakers from KEF are just $999.00/pair, while supplies last. You save $500.00!
Rarely the case in such a compact design, the LS50 monitor delivers a rich, multi-dimensional 'soundstage experience' that is out of all proportion to its size. State-of-the-art technologies from KEF's latest flagship Blade loudspeaker, provide the ultimate studio experience - even in the smallest of spaces.
50 years of innovation in sound
Innovation is what sets KEF apart. It's why they've always attracted some of the world's most gifted acoustic engineers. The results are plain to see, in long lists of breakthroughs that no other manufacturer can match - and they have the patents and academic papers to prove it. Right from the start, they pioneered the use of synthetic materials for diaphragms and driver surrounds to maintain consistent sound quality across the frequency range.
Learn more about their speakers on their website. Or visit The Audio Store to hear the KEF LS50's.