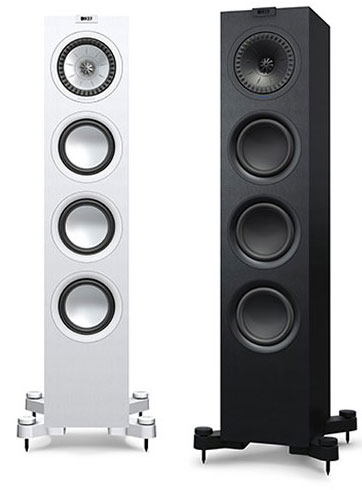 The pleasure of sonic perfection.
One of the life's pleasures is to experience the intensity of an outstanding recorded performance in your own space. Q Series speakers by KEF bring you that pleasure in natural, accurate high-resolution sound. First introduced in 1991, the multiple award-winning Q Series has long delighted music lovers and audiophiles with outstanding sound quality and innovative design. The Q Series, now in its 8th iteration, brings high resolution sound with more depth and more clarity.
A rhapsody in ebony and ivory
The sculpted Q Series finish epitomises their approach with seamless, sleek cabinets unblemished by visible fittings and joins. Q Series speakers are coated with a fine satin finish in black or white with matching driver colors.

For more info on the complete Q Series visit the KEF website.