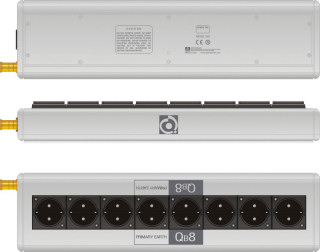 Quantum Resonant Technology was originally established in 1997 to investigate the application of Scalar field effects in the medical and electronics fields. The first audio related magnetic field stabilizers appeared in 1999, rapidly gaining significant critical acclaim and sales success, particularly in the high-end AV market where the dramatic impact of these devices on display quality was quickly appreciated.
Today's QRT products are much more powerful developments of those original devices, specifically developed to optimize power supply quality and distribution within high-end audio and video systems, as well as the medical imaging field.
Quantum's QBASE distribution blocks are the heart and very basis of the high quality AC supply that your system demands. Deceptively simple in appearance, there is actually far more to them than meets the eye.