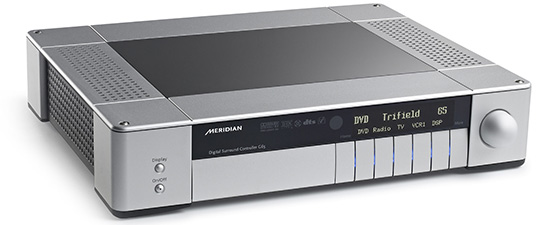 In 1994, Meridian released the world's first Digital Surround Controller, the 565. That same year Meridian entered the emerging home theater market with another first, the Meridian Digital Theater. This concept was based on the company's new range of digital loudspeakers and the 565. The Digital Theater and the 565 won more than ten awards in the first twelve months of production.
G65 continues this legacy with high performance, connectivity, and ease of use. When partnered with the HD621, the G65 features a comprehensive input capability to accommodate the widest range of audio and video sources. Now equipped with SpeakerLink and balanced analogue outputs, G65 is equally at home in Meridian Digital Theaters and with analogue loudspeaker-based systems.
Learn more about the G65 on the Meridian website.