With today's streaming technologies (Netfilx, Hulu, Amazon Instant Video, Apple TV, and smart TV's), coupled with the fact that most households run multiple mobile devices that use these technologies, it's becoming exceedingly difficult to maintain a fast, reliable, and safe internet connection. Here's a common scenario: Dad is watching a rerun of last night's UConn basketball game on his iPad, while Mom reads a book on her Kindle on the patio, while Daughter Skype's with her friends on the laptop, while Son plays Call of Duty: Ghosts on XBox One in the basement with a friend in California.
How's that wi-fi signal holding up now? Not too good, right? The Audio Store has a solution. Our line of Pakedge products provide a powerful backbone to A/V networks, enabling users to expand their network far beyond the capabilities of consumer-grade devices.
We can install a Wireless Access Point (WAP) in your home or a connected infrastructure – with as many ports as you can dream up. Either way, the above scenario will play out with speedy, safe, and uninterrupted results. Watch a 2-hour movie in 2 hours, not 2 hours and 10 minutes.
Integrated Wireless
WX 3x3:3 AC Gigabit Wireless Access Point
Pakedge's flagship WX series of gigabit wireless access points takes wireless networking to the next level. Designed around high performance, simplicity and architectural aesthetics, the WX line of WAPs incorporate a series of functional features designed specifically for high-end residential or commercial projects.
Visit the Pakedge website for a complete write-up and spec breakdown.
Router/Gateway Appliance
RK-1 5 Port High Speed Router with Pakedge Zones™
The K6 is the backbone of a seamless A/V network, thanks to its BakPak cloud management system. Dealers can monitor and change the network status of their clients, as well as receive alerts of by email, SMS, or push notifications from anywhere.
Visit the Pakedge website for a complete write-up and spec breakdowns.
Infrastructure/Switches
S24P Managed Gigabit Switch with 24 PoE Ports
In addition to the features listed in the S24P8 pictured above, the S24P offers PoE-compatibility on all 24 ports. 4 SFP ports offer compatibility with fiber-optic network cables. The S24Pis also CASC-certified and can be controlled from remote and touch panels.
Visit the Pakedge website for a complete write-up and spec breakdown.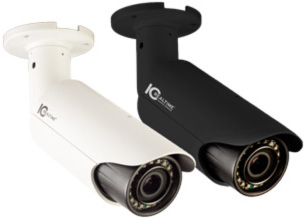 IC Realtime is a leading supplier of security cameras, IP cameras, DVR, and CCTV equipment for business and home surveillance. They offer a wide selection of camera options that are sure to suit your needs: 360° IP Cameras, 720° IP Cameras, IP Box Cameras, IP Bullet Cameras, IP Dome Cameras, WIFI Cameras, and more.
View the complete selection of IP cameras at the IC Realtime website.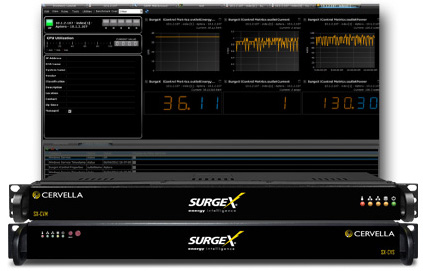 SurgeX leads manufacturing of premium AC power conditioning products for the professional and residential audio, video, and multi-media marketplace. Their patented technology is built exclusively to properly protect ProAV and home theater equipment from AC surges and electrical transients that can disrupt sound quality and digital performance.
SurgeX offers a complete line of AC power solutions for protection, power conditioning, and control of sensitive electrical and electronic equipment, especially today's DSP- and microprocessor-based equipment. SurgeX products are designed to suit every application and are offered in stand-alone, rack-mount, and NEMA enclosures.
Featuring an image-based interface, Cervella has the capability to display a customized dashboard of all IP connected devices and locations. This unique solution provides a simple point-and-click navigation that allows administrators to quickly monitor and manage the operational status and user defined conditions of any connected product, making it easier than ever to access and control network health.
For more information on the SurgeX Cervella, including features and specifications click here.