Peerless
Outdoor Televisions.
A true solution encompasses how the product is made.
How it gets to you and the service you receive. Peerless devotes care to every element of their AV solutions so they can fulfill the sum total of your needs. For proof of this commitment to complete solutions, look no further than the lasting relationships they've built with their customers—distributors, resellers, integrators and end users alike. People choose to do business with Peerless not only for the quality of their products but also because they've proven to be a valuable partner, making the job easier through every step of the process.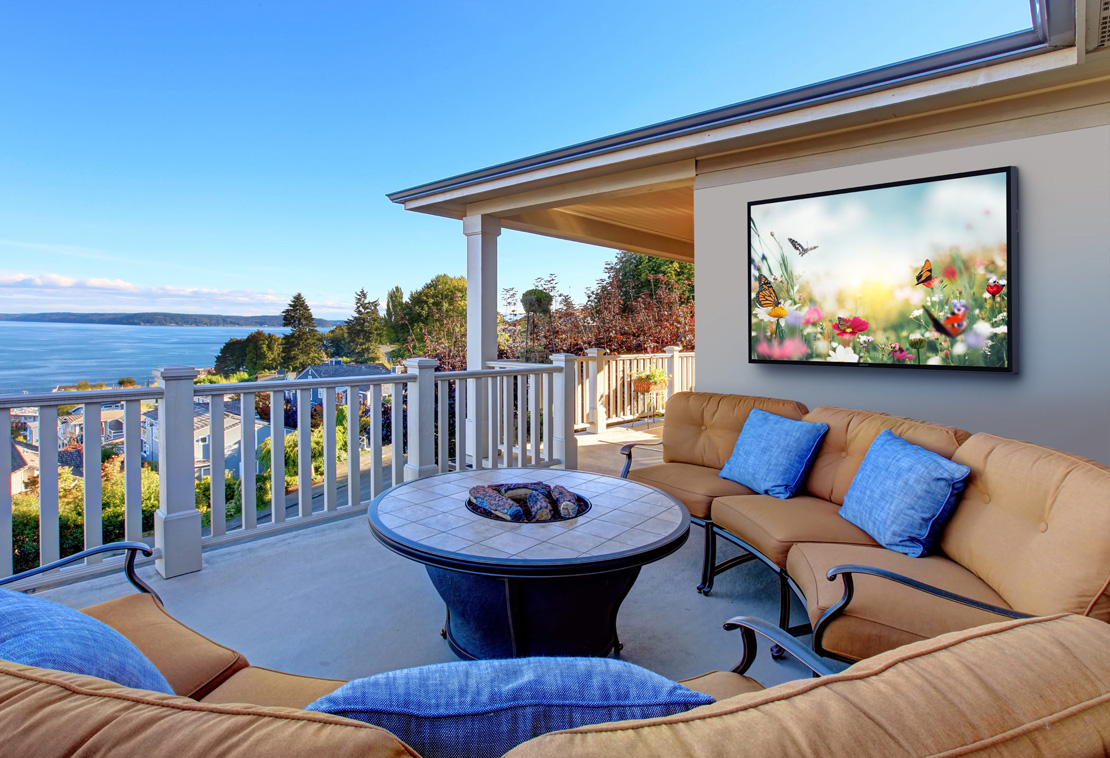 Neptune™ Shade Series Outdoor TVs
The Neptune™ Shade Series Outdoor TV is an all-season solution for outdoor entertainment and living, brought to you by Peerless-AV®. This outdoor TV is all weather rated, maintenance-free, and has an operating temperature range of -22°F to 122°F (-30°C to 50°C). With 4K resolution and an IPS panel, Neptune meets the full UHD specifications, providing exceptional color and video quality from any viewing angle.