Séura
Weatherproof Outdoor TVs.
For quiet movie nights and neighborhood tailgate parties.
Séura has become an award-winning manufacturer offering a full, and constantly evolving, portfolio of mirror and TV solutions with applications in every indoor and outdoor space. Throughout the Séura journey, technology has drastically evolved and become an even larger and more integrated part of everyday life. With that, Séura's vision has evolved as well. Instead of bridging the gap between design and technology Séura is focused on eliminating it.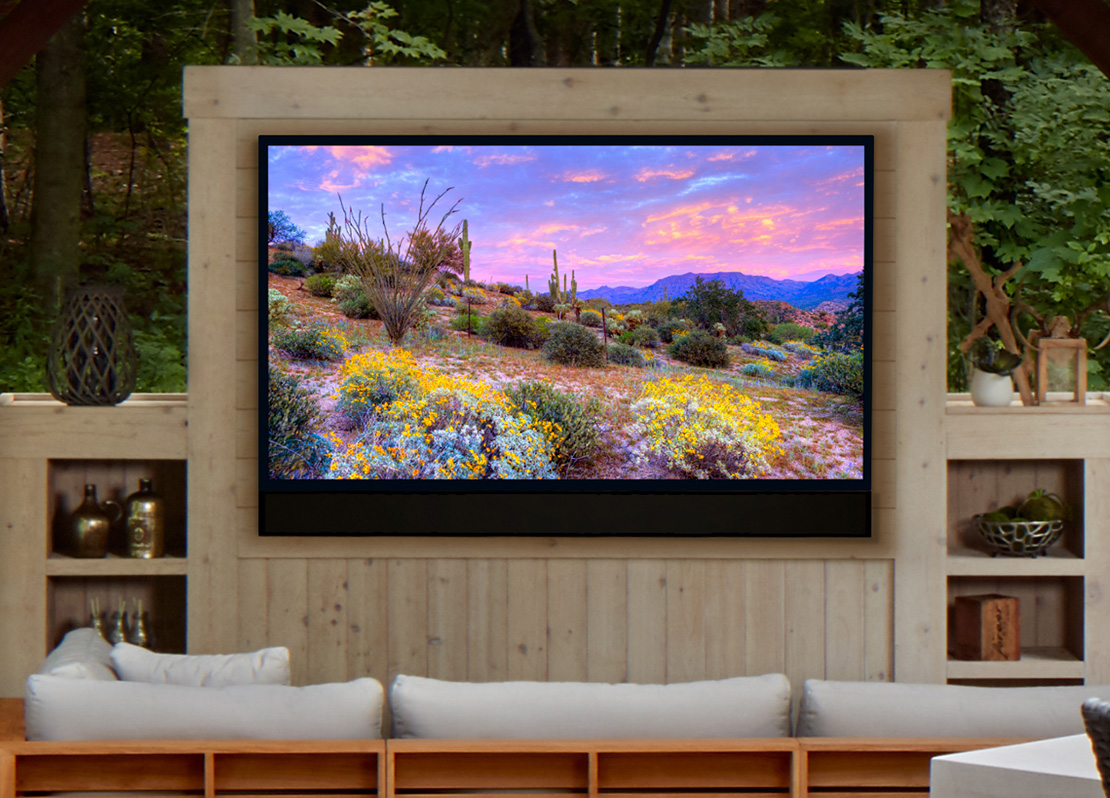 Séura Shade Series
The Séura Shade Series 2™ Outdoor TV is the best television for shaded outdoor areas. The fully weatherproof TV is safe for outdoor use and made to withstand extreme outdoor temperatures and adverse climates. With its sleek design, brightest-in-class screen, 4K UHD and HDR picture quality, and 2-year warranty, there is no better choice for shaded outdoor spaces.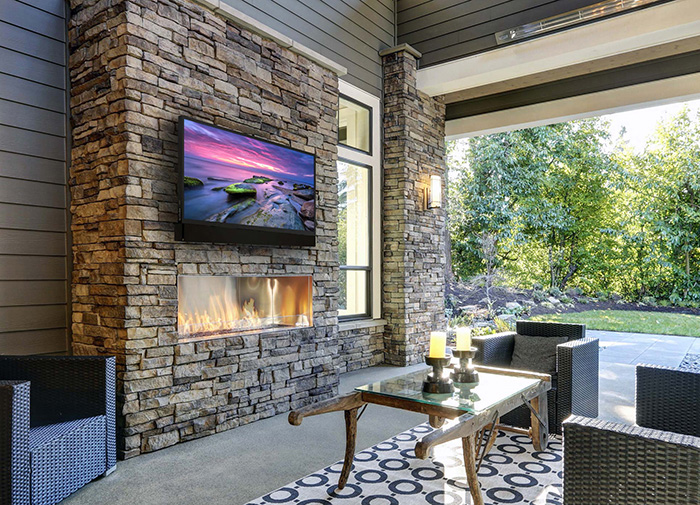 Full Sun Series
Designed for any outdoor location, Séura® Full Sun Series™ delivers 2000-nits, color-calibrated, for the industry's brightest direct-sun outdoor TV. The weatherproof TV is built with Séura's proprietary active heating and cooling system and boasts specs of IP55 waterproof rating, -40° F to 140° F temperature range, full array local dimming, 4K UHD and HDR, and 2-year warranty