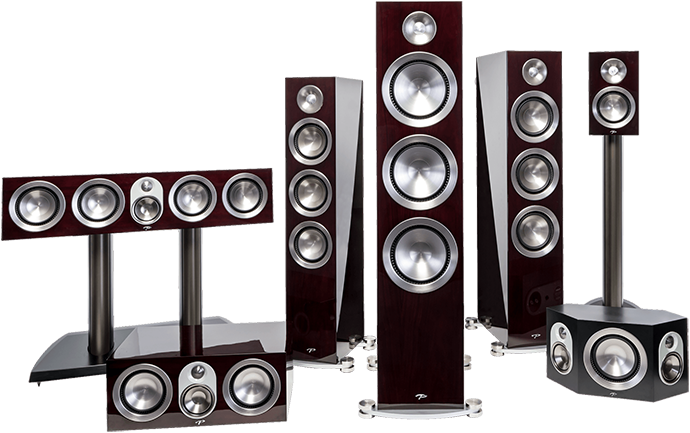 In 1982, Jerry VanderMarel, a seasoned veteran of consumer electronics and loudspeaker sales, teamed with Scott Bagby, a loudspeaker designer with a long history of innovative ideas. Together, they went back to the drawing board and developed a radical new speaker. To find the sweet spot, they tapped university audio researchers and detailed scientific findings from the audio studies conducted by the National Research Council of Canada.
The point was to achieve a level of performance that would erase the speaker itself from the equation. Pure, lifelike audio, uninhibited by coloration, unrestrained in its ability to translate power into sound. And to do it at a price that would allow anyone to experience this magic.
Paradigm has been setting the precedent for innovation and technology in loudspeaker manufacturing for more than 30 years. That tradition continues with the new Prestige Series, by combining new technologies with smart engineering that provides astonishing performance at an incredible value – completely crafted in their Canadian facility.