Krell
Amplifiers and Preamplifiers.
The Leader in Audio Engineering.
Krell is the premier manufacturer of high performance audio equipment, award-winning amplifiers, preamplifiers, surround sound processors, and digital-to-analog converters.
Krell continually pushes its technology to new plateaus in its quest for greater performance. Exploration, driven by Krell's relentless commitment to excellence, continues to elevate the art of audio engineering—resulting in breakthrough after breakthrough over decades.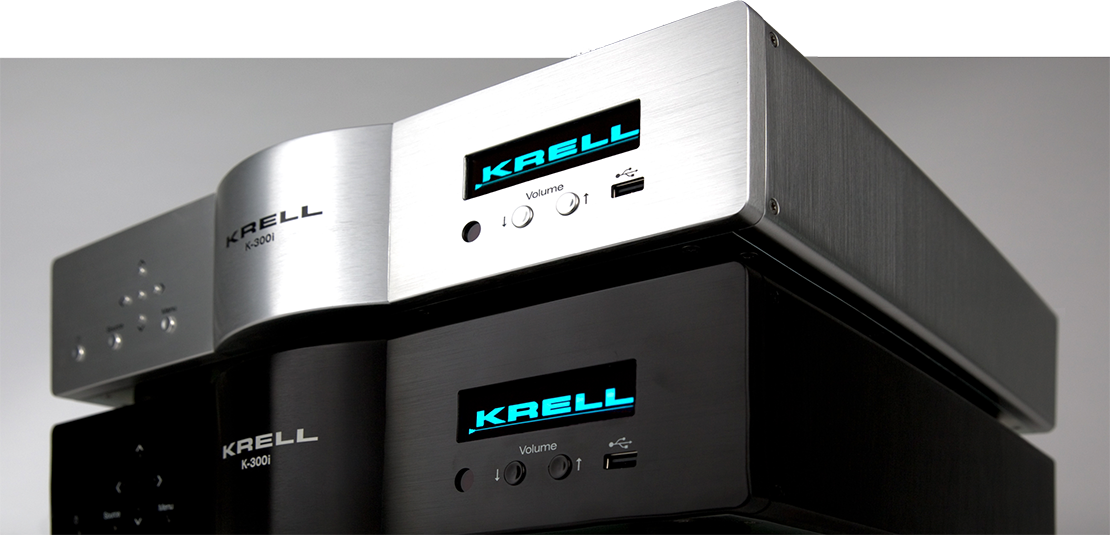 Krell K-300i Integrated Stereo Amplifier
The K-300i incorporates a newly developed amplifier circuit design with Krell iBias™ technology, delivering 150 Watts/Channel into 8Ω and 300 Watts/Channel into 4Ω. iBias provides the sonic benefits of Class A operation without the excessive heat and power consumption of traditional Class A design. Packed with Krell's latest technological advances, the K-300i achieves an extraordinary level of musicality. It's elegant design is living room-friendly, while delivering more than enough power to achieve incredibly lifelike dynamics with any speaker. The overall result is an extremely linear and extended frequency response curve with smooth, effortless highs and extremely dynamic bass energy.
Krell K-300i - $9,800 (w/ digital module $10,500)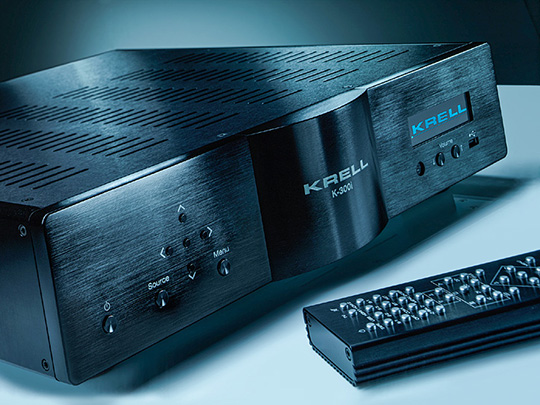 Krell Illusion II Preamplifier
The Illusion II preamplifier is a dual monaural design with the left and right channels afforded their own power supply regulation and individual circuit boards. All signal gain is executed with surface mount technology using proprietary multiple-output current mirrors with nearly 500 times the open loop linearity of other designs. Featuring 700 kHz bandwidth in a zero feedback, balanced, Krell Current Mode design, the Illusion II shares the same design philosophy as its bigger brother, the flagship Illusion preamplifier. The volume control is realized with a balanced resistor ladder – bandwidth and transient response of the preamp circuitry are virtually unaffected by the volume setting. The headphone circuitry is identical to the main circuitry, offering private listening with the same performance as speaker playback.
Krell Illusion II - $10,800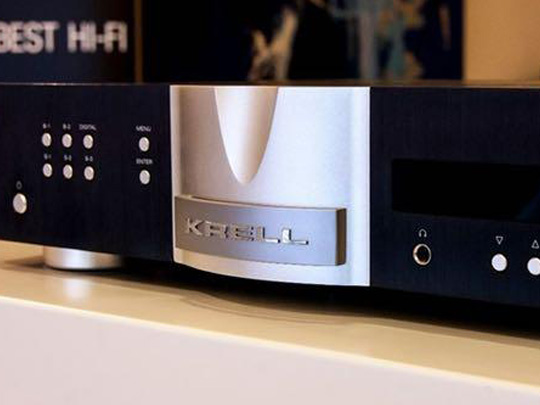 Krell Illusion Preamplifier
The Krell Illusion preamplifier extends Krell's tradition of separating the power supply from the audio circuitry in our flagship preamplifiers. Sharing the new Class A iBias power amplifier aesthetic and featuring Krell CAST technology, the Illusion preamplifier is the ideal match for a Krell power amplifier.
The Illusion preamplifier is a dual monaural circuit design with the left and right channels afforded their own power supply regulation and individual full chassis-sized boards. The Illusion audio circuits receive power from a Krell Current Mode analog power supply housed in its own dedicated chassis. The circuitry is completely discrete giving it the ability to respond quickly to current demands and also be unaffected by all but the most severe AC voltage power fluctuations.
Krell Illusion - $19,000 (w/ crossover module $22,000)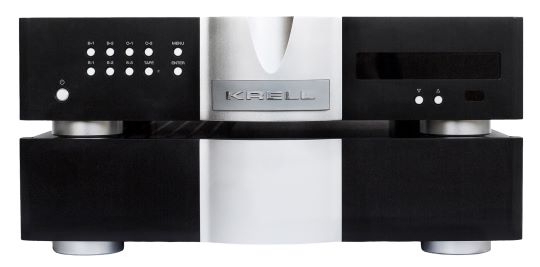 Krell Duo 300 XD Stereo Amplifier
Krell's XD (Xtended Dynamics, Dimensionality & Detail) upgrade for the iBias amplifiers takes an already great sounding amplifier and raises its performance to the next level. The XD upgrade provides substantial sonic improvements by lowering the output impedance below traditional norms. This lower output impedance exerts more control over the speaker drivers, and damps out unwanted vibrational modes—allowing a more accurate reproduction of the original signal.
Krell iBias amplifiers' unprecedented ability to retrieve the subtlest details gives their sound an incredible dimensionality, with an ambient, broad and extraordinarily deep soundstage. As spacious as the sound is, though, the amplifiers are still able to produce pinpoint stereo imaging if the recording calls for it.
Krell Duo 300 XD - $12,000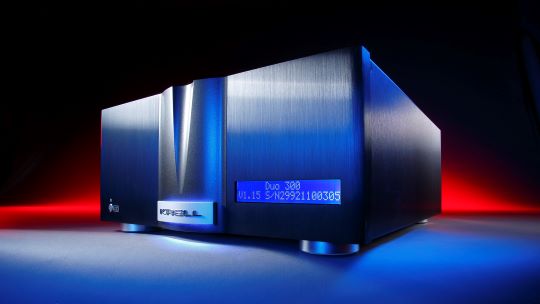 Krell Power Amplifiers
Krell Solo 575 XD Mono Class A 575 watt amplifier with iBias XD technology and Krell CAST - $16,500/ea
Krell Solo 375 XD Mono Class A 375 watt amplifier with iBias XD technology and Krell CAST - $12,500/ea
Krell Duo 300 XD Stereo Class A 300 watt amplifier with iBias XD technology - $13,500
Krell Duo 175 XD Stereo Class A 175 watt amplifier with iBias XD technology - $11,000
Krell Duo 125 XD Stereo Class A 125 watt amplifier with iBias XD technology - $8,400
Krell Stereo Preamplifiers
Krell Illusion CAST Stereo Preamplifier with seperate power supply - $21,500
Krell Illusion II CAST Stereo Preamplifier, dual monaural design - $10,800