Anthem
Receivers. Processors. Amplifiers.
Balancing extreme power and delicate transparency.
Anthem products allow you to virtually 'be there' every time you listen to a favorite piece of recorded music or experience the excitement of surround-sound home theater. Their reputation in analog and digital design is legendary and their products continue to receive industry awards and acclaims from the finest magazines. Around the world, Anthem is consistently the brand of choice for leaders in the field of music and entertainment. The Anthem difference is audible: you hear it in every product they build.

Anthem STR Preamplifier
Push the Power of Audio Control.

The revolutionary Anthem STR Preamplifier is a new type of audio component that gives you more control and more refinements, including more connection options and more advanced technology, in a single, easy-to-use component.

Designed, engineered, and made in Canada, the STR Preamplifier combines the benefits of an advanced preamp with the power of a processor, as well as functions like leading-edge DAC, onboard Anthem Room Correction (ARC), customizable bass manager for mono or stereo sub outs, MM and MC phono inputs—far more than the average preamplifier.

And it includes new generations of many of Anthem's award-winning, audiophile-loving, review-praised digital signal processing innovations, delivering a noticeably higher level of audio performance realism.

Anthem STR Preamplifier - $4,299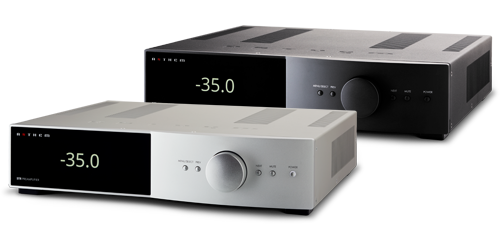 Anthem STR Power Amplifier
Two-Channel Revolution.

The Anthem STR Power Amplifier is the beating heart of a world-class 2-channel sound system. It delivers massive power generation, with audiophile-quality output in a smartly designed component.

Designed, engineered, and made in Canada, the STR Power Amplifier delivers 400 Watts/channel into 8 ohms with both channels driven, a massive 600 Watts/channel into 4 ohms (both channels driven) and 800W in 2 ohms, for true no-holds-barred performance.

Inside, the STR Power Amplifier uses two colossal transformers and multiple high-current output devices so the most subtle details and dynamic peaks are handled equally well. Outside, its beautifully designed cosmetics, including a 7-inch graphic control display and secure, highly conductive audiophile connectors provide a perfect match to the Anthem STR Preamplifier.

Anthem STR Power Amplifier - $6,499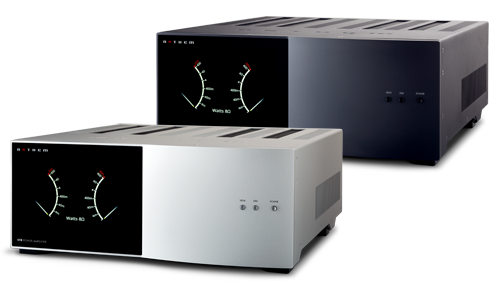 Anthem STR Integrated Amplifier
Powering the Future of Audio.

The revolutionary Anthem STR Integrated Amplifier is based on an entirely new technological platform, for true benchmark performance in stereo amplification. More power, more control, more connection options, and the most advanced technology available in a single, easy-to-use component.

Designed, engineered, and made in Canada, the STR Integrated Amplifier combines the benefits of an advanced preamp with the power of a massive amplifier and processor. It includes leading-edge DAC, onboard Anthem Room Correction (ARC), customizable bass manager for mono or stereo sub outs, MM and MC phono inputs—far more than the average integrated amp.

And it includes new generations of many of Anthem's award-winning, audiophile-loving, review-praised digital signal processing innovations, delivering a noticeably higher level of audio performance realism.

Anthem STR Integrated Amplifier - $4,999