Stewart Filmscreen
Home Theater Filmscreens.
Stewart Filmscreen Corporation
Next-Level Viewing.
Stewart Filmscreen is the world's premier projection-screen manufacturer for both the residential and commercial markets. A family-owned business, Stewart Filmscreen maintains the highest standards in screen design and craftsmanship. In fact, each screen is handmade. Founded in 1947, Stewart Filmscreen has grown from a small business to an international one, with offices in Denmark and Singapore, in addition to two in the United States, including a manufacturing facility in Ohio and their headquarters in So. California. They design and responsibly manufacture innovative products that enhance the viewing environment.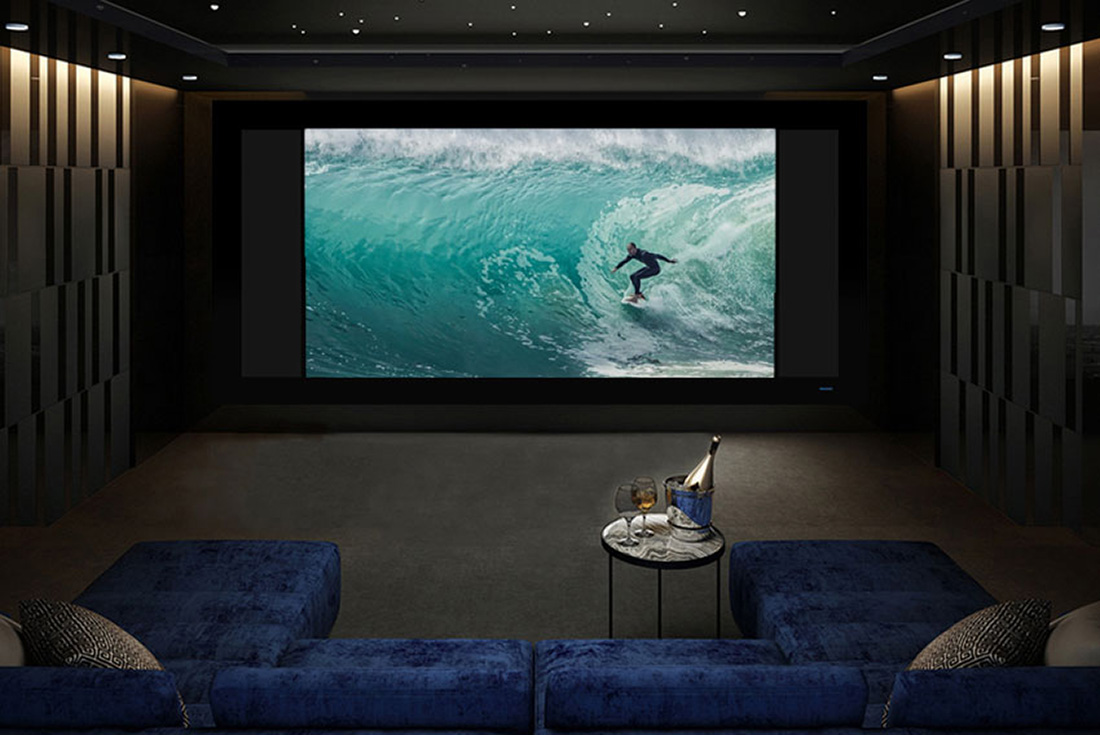 The art of innovation.
The trust of tradition.
We're more than just screens — we're a group of dreamers, designers, and forward-thinkers who want to craft unbelievable viewing experiences. And with over 70 years in the projection screen industry, you're guaranteed to get a product that's designed with integrity and built to last.
AllRise. Retractable, Floor Mounted Screen System.
The AllRise is the ideal solution when projection is needed, but the room does not accommodate a traditional, drop down or ceiling mounted screen. Emerging from a low mounted housing on precision driven arms, the AllRise is designed to fully deploy a perfectly tensioned screen surface.
Typical applications include historic, architectural spaces which cannot be modified, as well as high ceiling houses of worship and many other multi-use venues where vaulted ceilings do not allow for a descending screen to be mounted from above. The AllRise is fully featured with Tab-Guy tensioning, and is available in all front and rear, category leading, 16K+ projection screen fabrics.