Bel Canto
Fine Audio Electronics.
High-quality components, set to the highest standards.
Bel Canto Design, Ltd was founded in 1991 by John Stronczer in Minneapolis, Minnesota. John's expertise in integrated mix signal design and passion for live music has steered him towards creating the most enagaing musical playback experience today.
Every Bel Canto product begins with a high level idea that goes through extensive development and proof of concept. This leads to an optimized design that improves ergonomics and performance, allowing for more features and flexibility than ever before.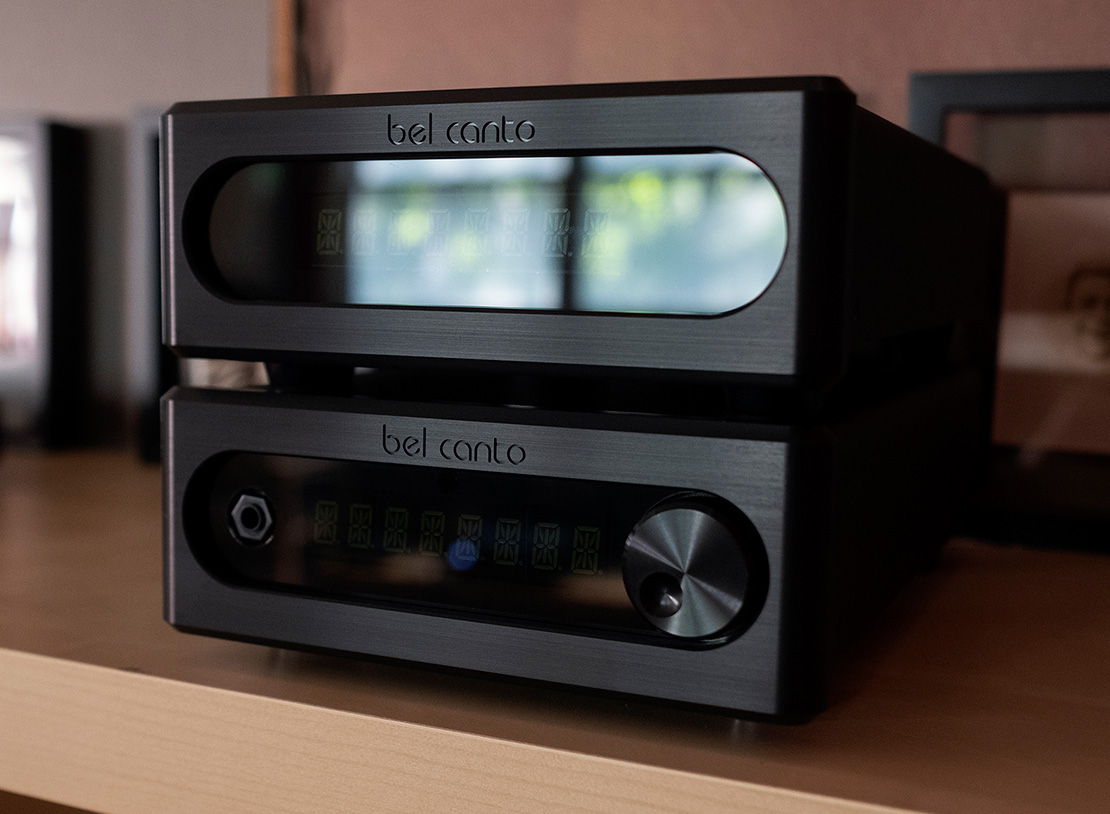 Bel Canto E1X Integrated Amplifier
The Bel Canto E1X Integrated amplifier marks entry into our Advanced Integrated Platform that combines our high-resolution DAC, streamer, and phono stage designed with a powerful 200W Stereo amplifier in a single chassis. The E1X Integrated delivers unprecedented bass detail and natural timbre at all power levels that brings your speakers to life. E1X is designed for music lovers who want an uncomplicated, uncompromised, and exhilarating home audio experience that emphasizes realistic and compelling musical expression.

Bel Canto E1X Integrated - $8,500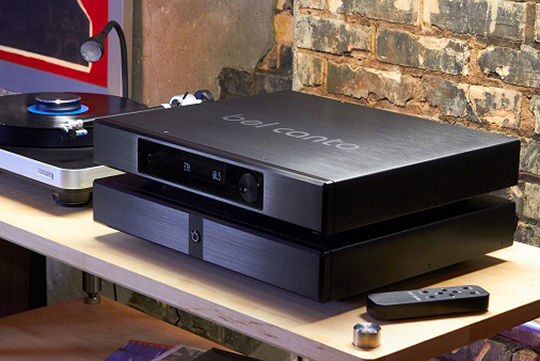 Bel Canto C6i
The Bel Canto C6i integrated amplifier features 125W continous power with 5 inputs, (RCA,TOS, 24/96 USB2), Analog Input, Phono MM input, Line Level and Head phone output, Remote. The refined integration of the Bel Canto C6i DAC Integrated Amplifier has features that enhance both operation and performance, designed with REF power filtration for a more musical and detailed sound.

Bel Canto C6i - $3,195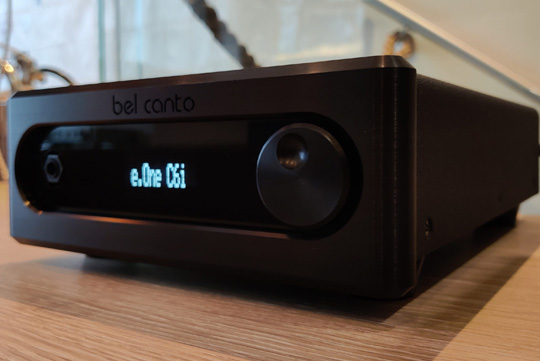 Bel Canto REF601M Monoblock Amplifier
The REF601M monoblock provides serious power, delivering the pure treble of Class A, the slam of the best Class D architectures, and the mid band presence that brings your music to life.
Max Power Output: 600W 4 ohms, 300W 8 ohms per channel
Peak Output Current: 27 Amps
Balanced Input Impedance: 200 Kohms
Selectable gain option: 27dB or 33dB
Power Trigger
Bel Canto REF601M -
$2,795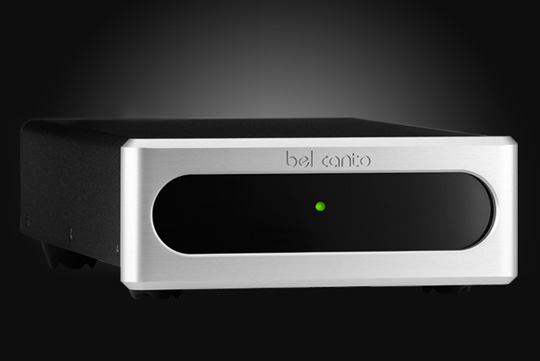 Bel Canto Pre5 Analog Preamplifier
The Bel Canto e.One Pre5 is a highly dynamic fully balanced analog preamplifier. The precise circuitry and compact balanced architecture deliver a pure signal to your amplifier revealing the detail and natural tone of the finest recordings.
Fully Balanced Internal Architecture for Lowest Noise and Distortion
XLR and 4 High Quality RCA Inputs
Independently Buffered XLR and RCA Outputs
Remote Control
Available in Silver or Black Faceplate
Bel Canto Pre5 -
$2,495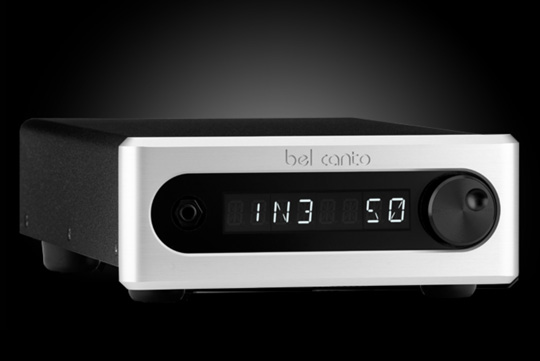 Bel Canto REF501S Stereo Amplifier
The REF501S stereo amplifier, solidly built all-aluminum compact chassis, delivers dynamic, accurate hi resolution sound at 250 Watts with incredible speed and control.
Max Power Output 250W @1% THD per Channel
Minimum Load: 2 ohms per Channel
Peak Output Current: 17.5 Amps per Channel
Balanced Input Impedance: 95 Kohms
Voltage Gain 27dB
Bel Canto REF501S -
$2,495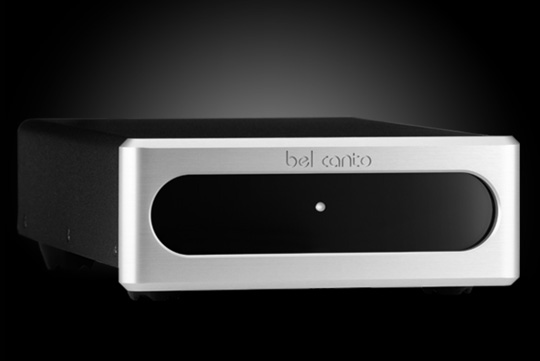 Bel Canto e.One Stream2 Network Bridge
The e.One Stream2 is a powerful interface between network and your audio system, delivering pristine digital content to your DAC or Analog with fully rendered MQA to your preamplifier or directly to your amplifier. The compact Stream gives you the option to access the immense musical diversity of TIDAL, Qobuz, Vtuner and your personal NAS library managing content and volume with your iOS device.
UPnP / DLNA controller
Bel Canto SEEK iOS app
SEEK Volume Control
Roon End Point
Resolution up to 24/192
Ultra-low Phase noise master clocks
USB-A slot for music store on a hard drive
Available in Silver or Black Faceplate
Bel Canto Stream2 -
$1,995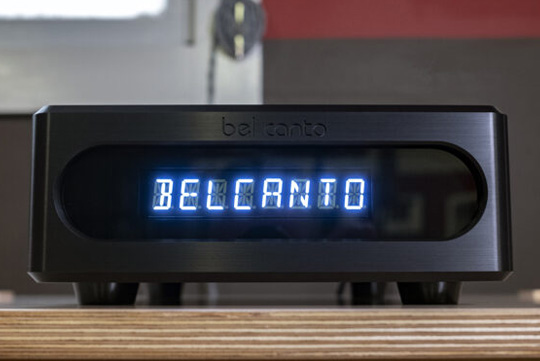 Bel Canto DAC 2.8 Control Preamp
Incredible audio performance, features, and flexibility, the DAC2.8 is musically open, detailed, and natural sounding.
Class Leading 124dB Dynamic Range
24 Bit Volume Control
24/192 Asynchronous USB2.0
Analog Input
5 Asynchronous Digital Inputs
High Current Headphone Output Driver
Remote Control
Available in Black or Silver Faceplate
MAC USB 2.0 compatibility and custom Windows USB 2.0 driver
Bel Canto DAC 2.8 -
$2,895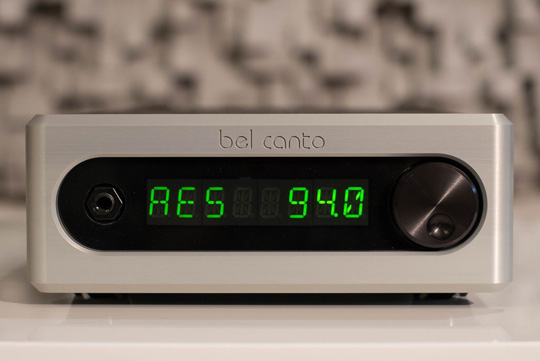 Bel Canto CD3t Transport
The CD3t CD transport provides the most direct digital path to your Digital to Analog converter with a convenient slot load drive.
Front Panel Control
Easy to Read 4 Character Display
2 Digital Outputs: SPDIF and AES/EBU
Remote Control
Available in Silver or Black Faceplate
Bel Canto CD3t -
$1,995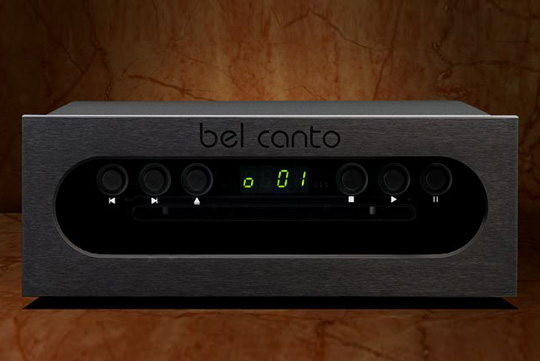 Bel Canto e.One PHONO
The Bel Canto PHONO Preamp will unleash tremendous dynamics and resolution to your listening experience.
Optimized two stage architecture
Low noise 40dB input stage
Custom discrete output stage with adjustable gain
Precision RIAA network
High drive output buffer
Low noise multi-stage channel independent power supply
Ground optimized PCB layout
Bel Canto PHONO -
$1,695