Marantz
Amplifiers. Separates. CD Players.
Modern Musical Luxury.
Marantz design is timelessly elegant. Expressing the musical soundscapes which the products create. Effortless control, immediate and accurate power, warmth of sound, material, touch and haptic feel. Their philosophy of balance and symmetry is evident in their sound, and their designs. Authentic ingredients are interpreted and combined for each new piece of Hi-Fi and AV equipment. Marantz design combines aspects of heritage, performance and contemporary luxury through finish and detailing.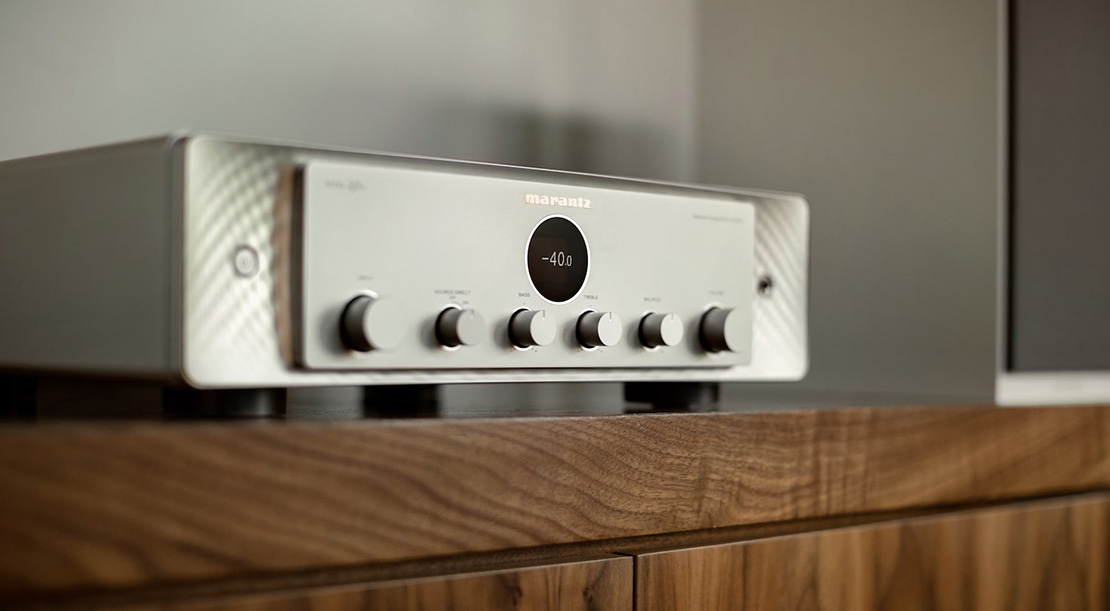 PM-10 Reference Integrated Amplifier
Power the most demanding speakers with up to 100W per channel. HDAM technology combined with optimized circuit design layout and carefully selected components, it provides exceptional sound quality and performance. Engineered and extensively tuned by a team drawing on more than 65 years of Marantz amplifier design knowledge.
PM 10 - $8,999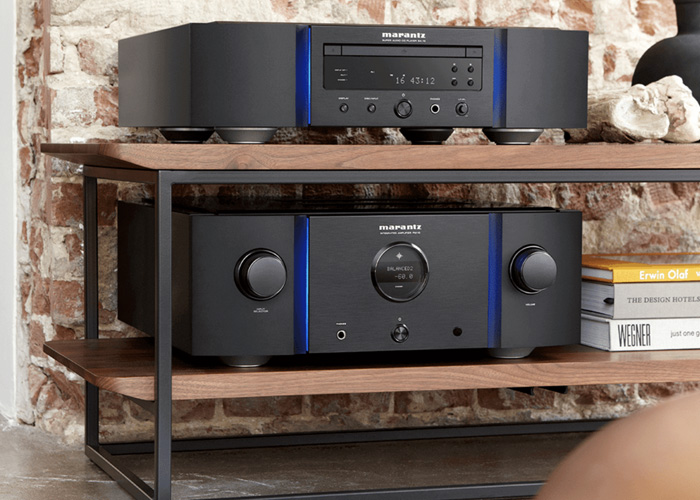 MODEL 30 Integrated Amplifier
Master-Tuned Integrated Amplifier with HDAM
Get the most musical sound possible from this Master-tuned integrated amplifier. Its custom-designed HDAM delivers exquisite detail and unforgettable musicality from any style of music. You see and feel it in the build quality and you hear it every time. No matter your musical passions, your music always sounds better with the Marantz MODEL 30.
Model 30 - $2,999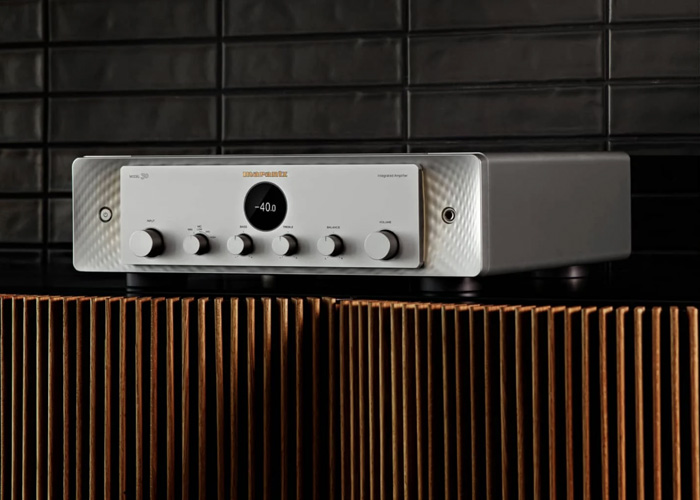 Model 40n Integrated Stereo Amplifier
Marantz has reimagined the integrated amplifier for the digital age while preserving a luxurious analog feel and sound.
The Most Musical Sound From Any Source
A full compelement of analog and digital inputs plus built-in streaming and HDMI make listening enjoyable and easy regardless of source. Stream from Spotify, Pandora, Tidal, and more or enjoy your own music file libraries. Works with Alexa, Google, and Siri.
Model 40n - $2,499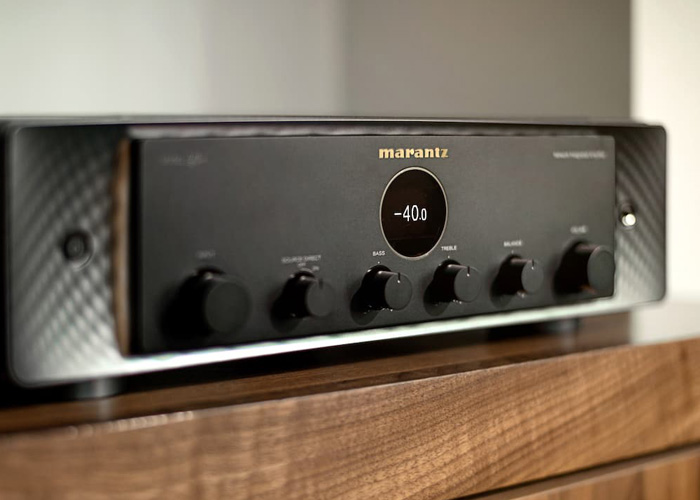 PM8006 Integrated Amplifier
Featuring exquisite Marantz sound, expertly crafted for purity and power.
Not only does the PM8006 deliver enough controlled power for even the most seasoned audiophile. It delivers it all with the warm, musical sound you expect from Marantz.
Integrated Current Feedback Amplifier with 2x 70W / 8 ohm rms
Newly designed electric volume circuit
Exceptional Marantz Musical Phono EQ stage
Marantz proprietary HDAM-SA3 circuits
PM8006 - $1,499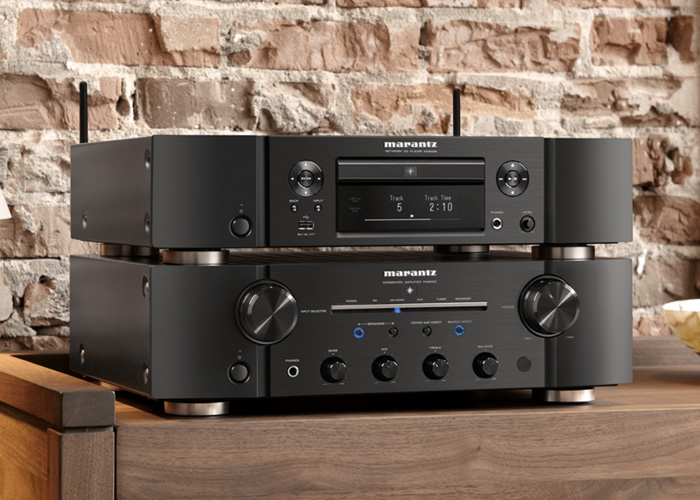 SACD 30n Digital Source Player
Featuring network capabilities and exquisite CD and SACD playback, SACD 30n was designed for any experienced audiophile who appreciates flexibility in format. The ultimate digital source player for CDs, SACDs, and high-resolution files, plus multiple streaming services.
Designed For Real Listening
Its low-noise pre-amplifier and dedicated headphone amplifier promise the Marantz sound any way you listen.
Model 30n - $2,999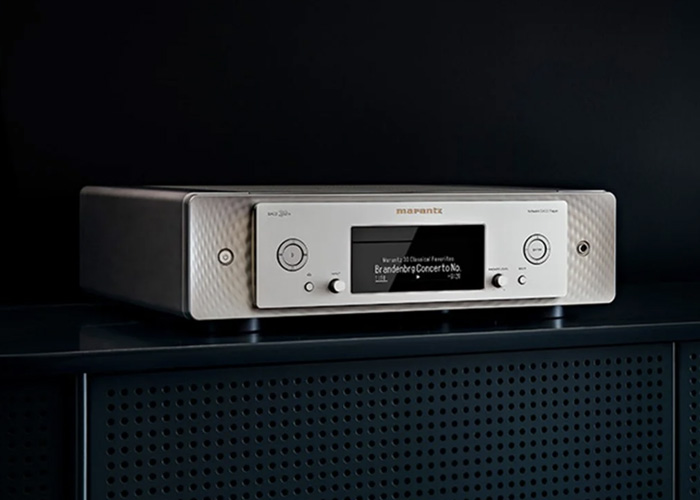 PM6007 Integrated Amplifier
Featuring an upgraded, high-quality DAC, digital inputs and a newly revamped built-in phono equalizer.
The PM6007 integrated current feedback amplifier powers 2x 45W (8 ohms RMS, 20Hz – 20kHz) to offer a refined audio experience. During the extensive tuning process, Marantz sound masters carefully refine and curate each component for optimal performance.
PM6007 - $899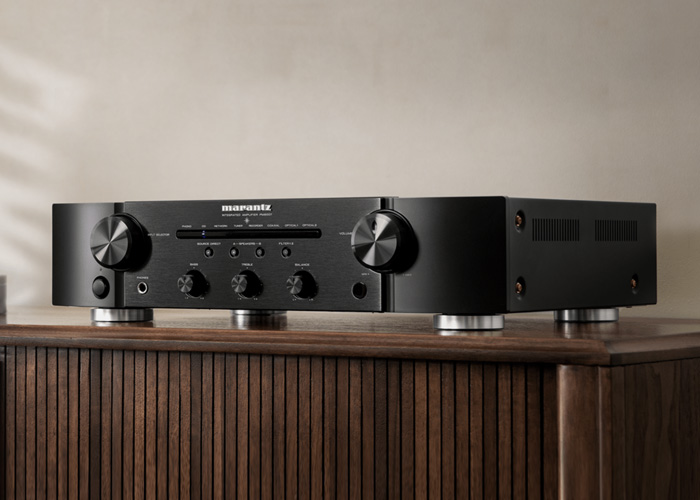 CD60 CD Player
Unveil New Sounds In Classic CDs
CD 60 is for those who cherish their CD collections and who seek to discover new details upon every listen. Architectural design, modern materials, and intuitive operation make CD 60 as incredible to behold as to hear.
Pairs Beautifully With Marantz Amplifiers
Complementary visual design plus compatible technology make CD 60 a natural companion to MODEL 40n, MODEL 30, or other Marantz amplifiers.
CD60 - $999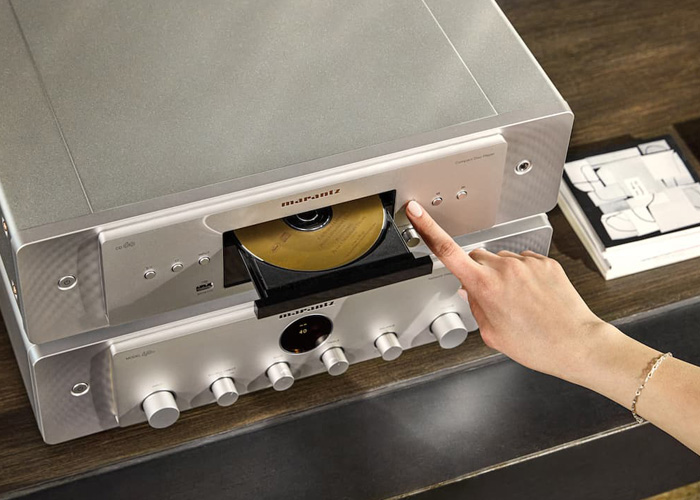 Marantz Integrated Amplifiers
Marantz PM-10 Reference 2 channel, 200 watt integrated amplifier - $8,999
Marantz PM-KI Ruby Signature reference 2 channel, 100 watt integrated amplifier - $3,999
Marantz Model 30 Master-tuned 2 channel, 100 watt integrated amplifier - $2,999
Marantz Model 40n 2 channel, 70 watt integrated amplifier with built-in streaming - $2,499
Marantz PM8006 2 channel, 70 watt integrated amplifier with phono EQ - $1,499
Marantz PM7000N 2 channel, 60 watt integrated amplifier with built-in streaming - $1,299 

Marantz PM6007 2 channel, 45 watt integrated amplifier with phono EQ - $899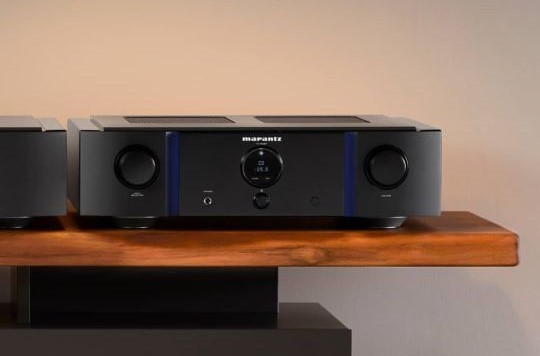 Marantz CD Players
CD / SACD Players

Marantz SA-10 Reference SACD/CD player with DAC - $7,499
Marantz SA-KI Ruby Signature SACD/CD player with DAC - $3,999
Marantz SACD 30n SACD/CD player with built-in streamer - $2,999
Marantz CD 60 Sound master tuned CD player - $999
Marantz CD6007 CD player with Marantz HDAM technology - $799