Musical Fidelity
Exceptional Hi-Fi Separates.
Writing digital history again.
Musical Fidelity represents the best of good quality hi-fi. Built on over 30 years of audio expertise, they design and engineer powerful hi-fi separates that deliver exceptional sound, high technical performance, excellent value for money and a superb build quality.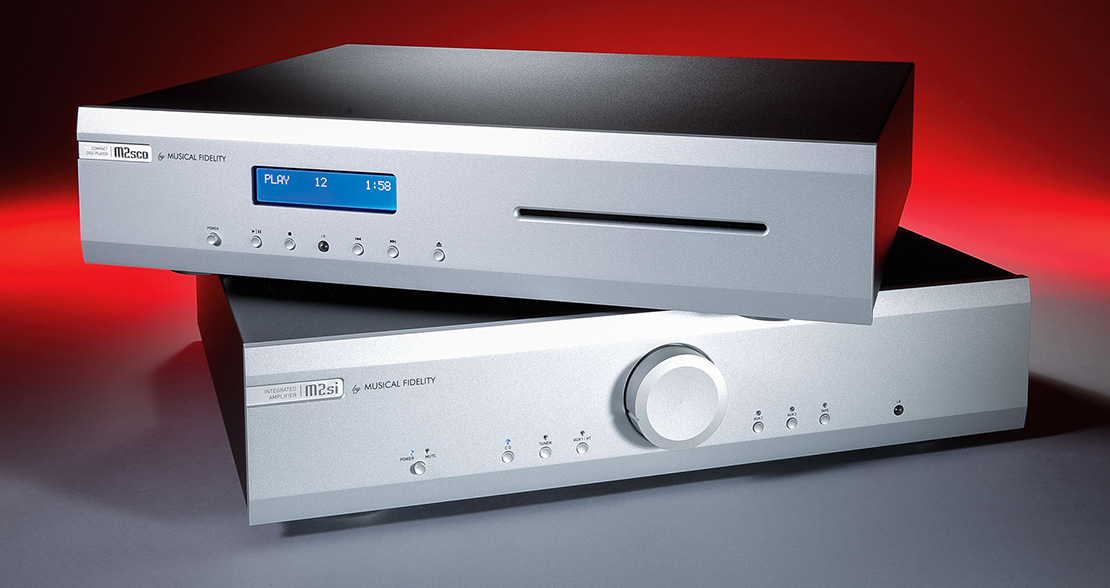 Integrated Amplifiers
Musical Fidelity's new 220-watt-per-channel M6si integrated amplifier improves on the bestselling Musical Fidelity M6i model, and earned rave reviews. The Musical Fidelity M6si enhances the listening experience by providing more inputs and completely new internal circuitry, offering improved technical and sonic performance. The Musical Fidelity M5si Integrated Amplifier combines a high performance DAC with a true high-end amplifier. With its significant power output of 150 watts-per-channel and a high current delivery, it can drive almost any loudspeaker. The Musical Fidelity M3si Integrated Amplifier produces high quality sound, has an extensive range of useful inputs and offers high reliability, compact size and a fair price. The M3si's sound is effortless, clear and sweet. It projects wide and deep images and has plenty of power to deliver excellent dynamic range.
Musical Fidelity Integrated Amplifiers
Musical Fidelity A1 - $1,699
Musical Fidelity M8xi - $6,999
Musical Fidelity M6si500 - $4,299
Musical Fidelity M6si - $2,999
Musical Fidelity M5si - $2,199
Musical Fidelity M3si - $1,599
Musical Fidelity M2si - $1,099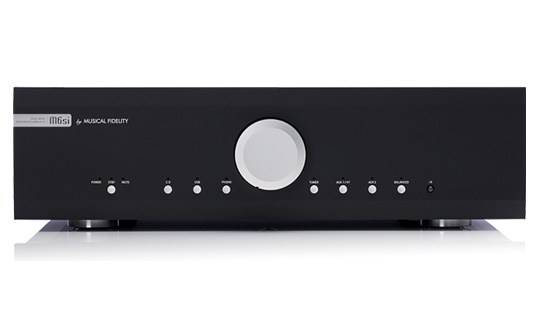 Preamplifiers
The Musical Fidelity M6s PRE is effectively a preamp without limits. Its wide range of inputs, coupled with superlative performance, mean it can form the heart of almost any system, regardless of price. It's a pure Class A design capable of driving any power amplifier, over any length of cable. The M6s PRE has an array of inputs suited to both traditional and modern music sources. It has an MM/MC phono stage, two balanced inputs, three line-level connections, a fully configured tape in/out loop and a digital USB socket. There are home theater bypass options on both balanced and line-level inputs.
Musical Fidelity Preamplifiers
Musical Fidelity M8 PRE - $4,999
Musical Fidelity M6s PRE - $1,999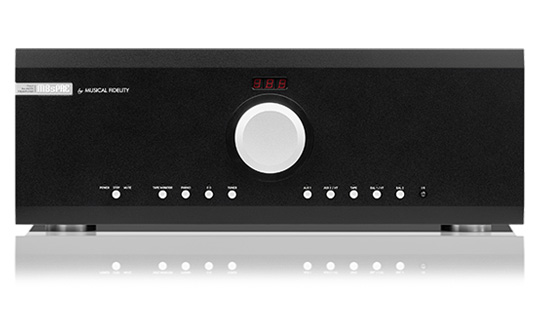 Power Amplifiers
The Musical Fidelity M8-700m monobloc power amp is fully balanced, and offers a staggering 700 watts per monobloc, with stellar sound quality and technical performance. The M8s-700m offers a compelling combination of fully balanced circuitry, extraordinary technical performance, exquisite sound, intelligent packaging and value for money makes a compelling case. The Musical Fidelity M8s-500s is a fully balanced stereo amplifier which delivers 500wpc. Its combination of huge power reserves, low distortion and low noise contribute to its effortless performance. It delivers everything from delicate detail to massive dynamic slam with incredible speed and precision. Praised by Hi-Fi+ as "a true world-class product", the Musical Fidelity M6s PRX is a 230 Watts-per-channel power amplifier with a unique Choke Regulated Power Supply (CRPS). Its awesome combination of precision and power means the M6s PRX can drive even demanding speakers with complete neutrality.
Musical Fidelity Power Amplifiers
Musical Fidelity M8-700m - $4,299
Musical Fidelity M8s-500s - $4,799
Musical Fidelity M6s PRX - $2,699
Multi-Channel Power Amplifiers
Musical Fidelity M6X 250.5 - $3,799
Musical Fidelity M6X 250.7 - $4,399
Musical Fidelity M6X 250.11 - $4,999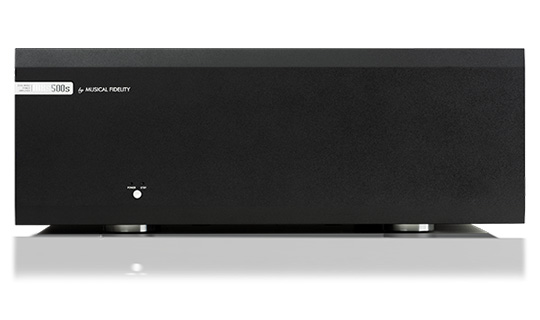 CD Players
A top notch CD player and digital hub for all your digital entertainment. The Musical Fidelity M6scd is a superb performer. It uses a 32 bit DAC with 192 kHz up-sampling and delivers outstanding technical and musical performance, with a range of digital inputs: 2 x coax, 2 x optical and asynchronous USB, in one beautifully engineered box. The Musical Fidelity M3scd player and is also a stand- alone DAC with sublime performance. It's been designed to give outstanding CD reproduction and to be a digital hub.
Musical Fidelity CD Players
Musical Fidelity M6scd - $2,889
Musical Fidelity M3scd - $1,599
Musical Fidelity M2scd - $1,099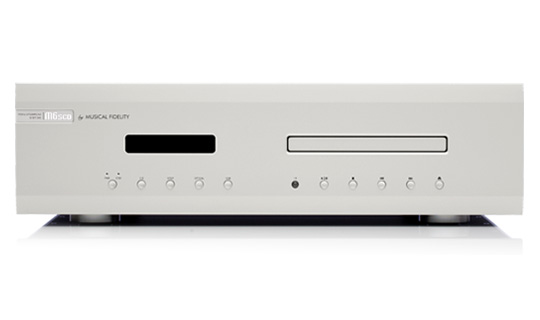 Phono Preamps
When Musical Fidelity updated the M6 Vinyl to the M6x Vinyl they switched to an entirely discrete circuitry. The result was better technical measurement and better sound. It is equipped with one balanced input and output as well as two single-ended inputs and one single-ended output to fit well into any vinyl hi-fi system.
Musical Fidelity Phono Preamps
Musical Fidelity M6x Vinyl - $2,199
Musical Fidelity M3x Vinyl - $1,599
Musical Fidelity MX-VYNL - $849
Musical Fidelity LX2-LPS - $379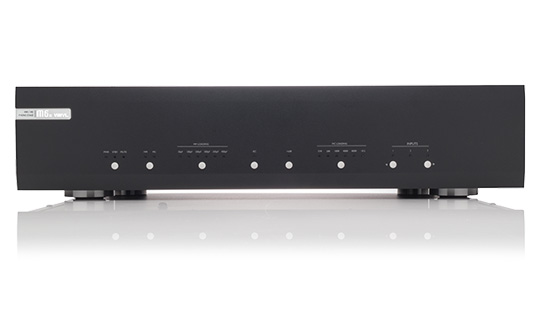 Headphone Amplifiers
Musical Fidelity MX-HPA
Fully balanced, studio design, purist headphone amplifier
Incredible technical performance
Will drive any headphone with ease
Very low noise and distortion
Outstanding channel separation
Musical Fidelity MX-HPA - $749

Musical Fidelity LX2-HPA
The LX2-HPA will easily drive any commercially produced headphone. It's high current delivery and excellent stability margins result in completely uncoloured neutral performance.
The outstanding noise ratio of better than 112dB means that the music comes from a true 'black velvet' background field.
Stereo separation is excellent and assures a rock solid imaging experience.
Musical Fidelity LX2-HPA - $379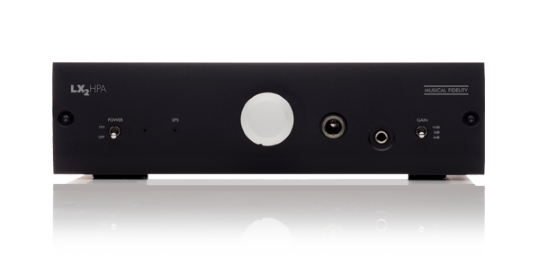 DACs
The Musical Fidelity M6x DAC incorporates the newest Sabre ESS chips – one for each channel to compliment the dual mono design front to back. The inclusion of a Time Domain Jitter Eliminator results in superb SNR and THD+N performance with unbelievably detailed transient response. Other advances in the DAC section include upsampling and re-clocking. The 16-core XMOS and CPLD MAX II Altera processors ensure there is always enough headroom for these operations, the new digital filters and the MQA processing. The single ended RCA and balanced XLR outputs each have their own output buffer. Via the XLR plugs you can enjoy a fully-differential amplifier design enabling a fully balanced output. Both output stages deliver superior audio quality, exhibit very low noise, large output voltage swing and high current drive. The excellent gain bandwidth and very fast slew rate produce exceptionally low distortion.
Musical Fidelity DACs
Musical Fidelity M6x DAC - $2,499
Musical Fidelity M3x DAC - $1,499
Musical Fidelity MX-DAC - $749