NAD
High Performance Hi-Fi and Home Theatre.
Masters Series.
Many of NAD's new technology innovations are first introduced in this flagship series. World-class fit and finish reflect the advanced design and features enclosed within. Often sounding better than the boutique brands that can cost much more than NAD, their advanced technology is often emulated by these same brands just a few years later. NAD's Masters Series was created to prove that high fidelity audio, high technology, and high design shouldn't cost a fortune.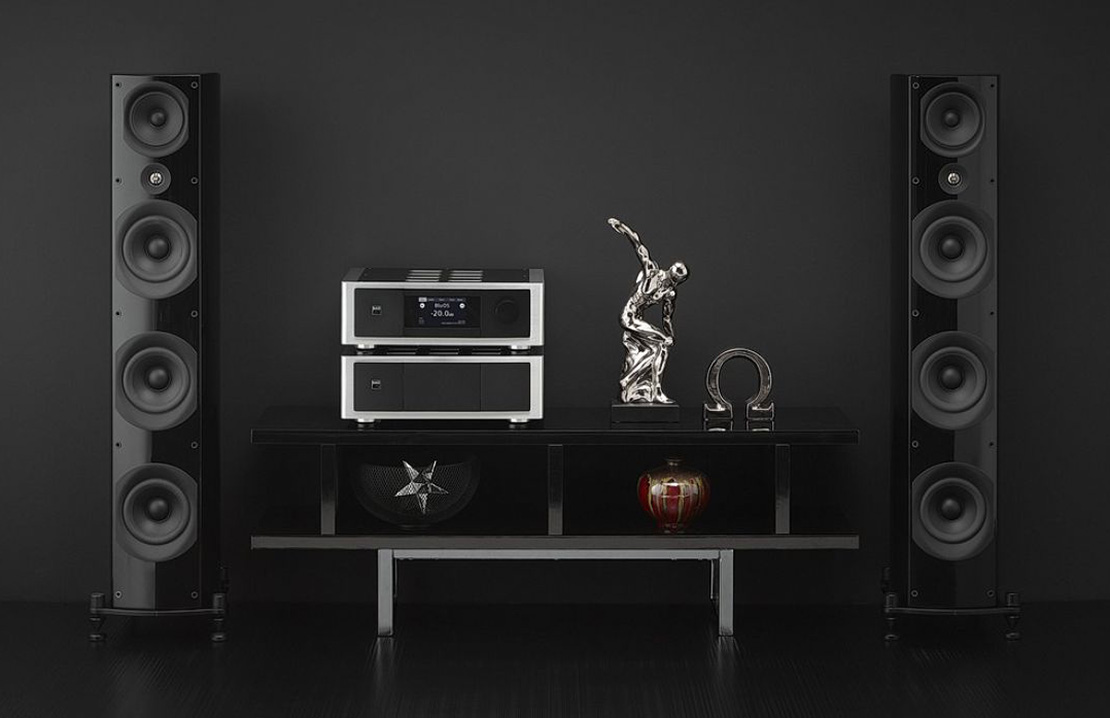 NAD T778 AV Surround Sound Receiver
NAD's reference Audio Video Receiver (AVR) is a cutting-edge powerhouse for state-of-the-art music and home theater. Well known for their high value/high performance reputation in the AVR category, NAD's reference model builds on that legacy with an expansion of unwavering philosophy of real-world performance, simplicity of operation, and future upgradeability.
Key Features of the NAD T 778:
9 channels of NAD's latest Hybrid Digital Amplifier Technology
New touch screen and improved ergonomics for user-friendly operation
4K UHD video pass-through
HDMI CEC/eARC
High-Res BluOS enabled Network Streaming
NAD T778 - $3499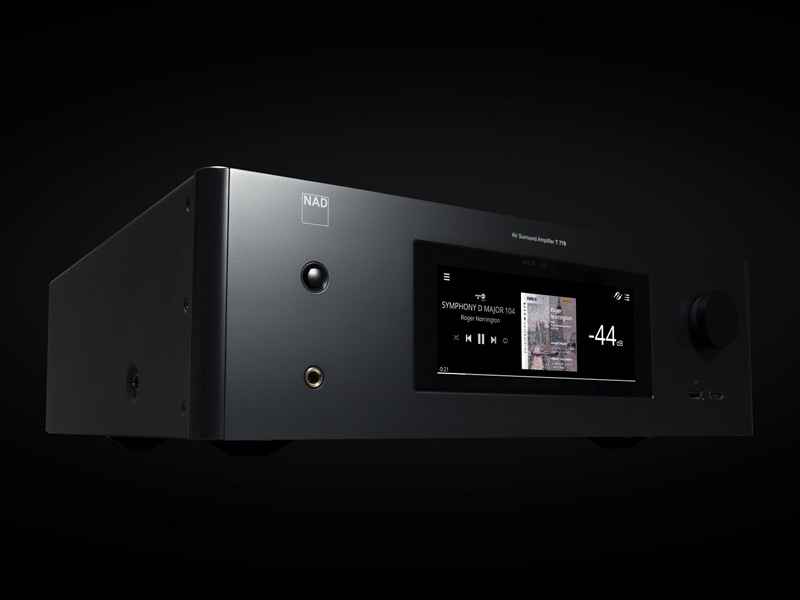 M17 V2i Surround Sound Preamp Processor
Surround Yourself with Perfection
The M17 V2i carries on the enviable task of representing NAD's finest surround sound performance. Infinite possibilities await thanks to the M17 V2i's most impressive feature, Modular Design Construction (MDC), NAD's proven method for preventing premature obsolescence. Dolby Atmos®, DTS:X and DTS-HD™ Master Audio combine with Dirac Live® Room Correction to deliver hyper-realism that captures every dimension of a performance. Add bit-perfect 4K UHD video processing and the M17i V2i delivers the most accurate sound and image experience you've ever had. The M17 V2i is second-to-none in terms of flexibility and up-to-the-minute digital technology.

NAD M17 V2i - $7,999
M28 Seven Channel Power Amplifier
The Masters M28 Seven Channel Power Amplifier epitomises the ultimate in what is possible with today's amplification techonology. It is one of the very first amplifiers to employ Purifi's Eigentakt™ amplifier technology.
Rated conservatively at 200W per channel (8 ohms) and well over 320W dynamic power (8 ohms; all channels driven), the result is breath-taking, lifelike surround sound performance, be it from the latest action-packed film with tremendous dynamics or a subtle classical piece with delicate and detailed passages. The M28 can accept both balanced and single-ended inputs, and features high-quality binding posts for speaker connection. The compact dimensions of this highly energy-efficient design belie the massive amount of power available for the most demanding music and movies.

NAD M28 - $5,499