RTI
Smart Home Control and Automation.
Remote Technologies Incorporated
Exceptional smart control and automation since 1992.
RTI is a leading innovator in the control and automation industry and has won numerous awards for hardware and software products. The award-winning RTI portfolio of remotes, touchpanels, control processors and A/V distribution systems combine with the renowned RTI Integration Designer® programming software, enables integrators to deliver exceptional and personalized control solutions to their customers.
RTI control systems enable complete control and automation. Monitoring and control of RTI smart home and smart business systems can be from virtually anywhere in the world on an Apple or Android mobile device or Windows personal computer.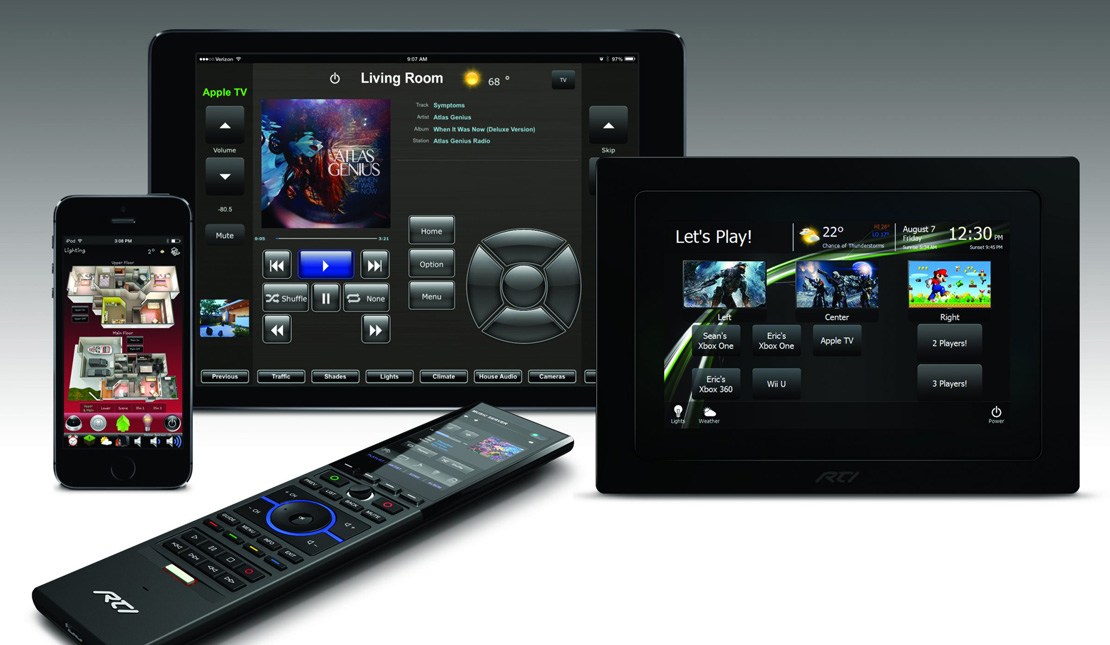 T4x Remote Control
Introducing the T4x remote control, the flagship of the award-winning wireless interface lineup from the RTI. Precision engineered with a large high-resolution capacitive touchscreen, the essential hard buttons, and a completely customizable interface, the user will enjoy simple, intuitive control and superb ergonomics. Perfectly suited for the smart home or office, the T4x sets the standard in wireless control with advanced features including grip sensors, WiFi, dual RF, and more.