NAD
Streaming Amplifiers, Stereo Preamplifiers, and Stereo Power Amplifiers.
Excellent sound quality. Excellent value.
NAD Electronics commitment to excellence extends well beyond the industry standard. They will surpass your greatest expectation of what home audio should be. Their "Music First" mantra shows in everything they do. Sold in over 80 countries, NAD Electronics is renowned worldwide for its range of innovative class-leading audio and video consumer electronics. When it comes to performance, NAD emphasizes quality over quantity, putting heart and soul into the inside—where it counts. And where you can hear it.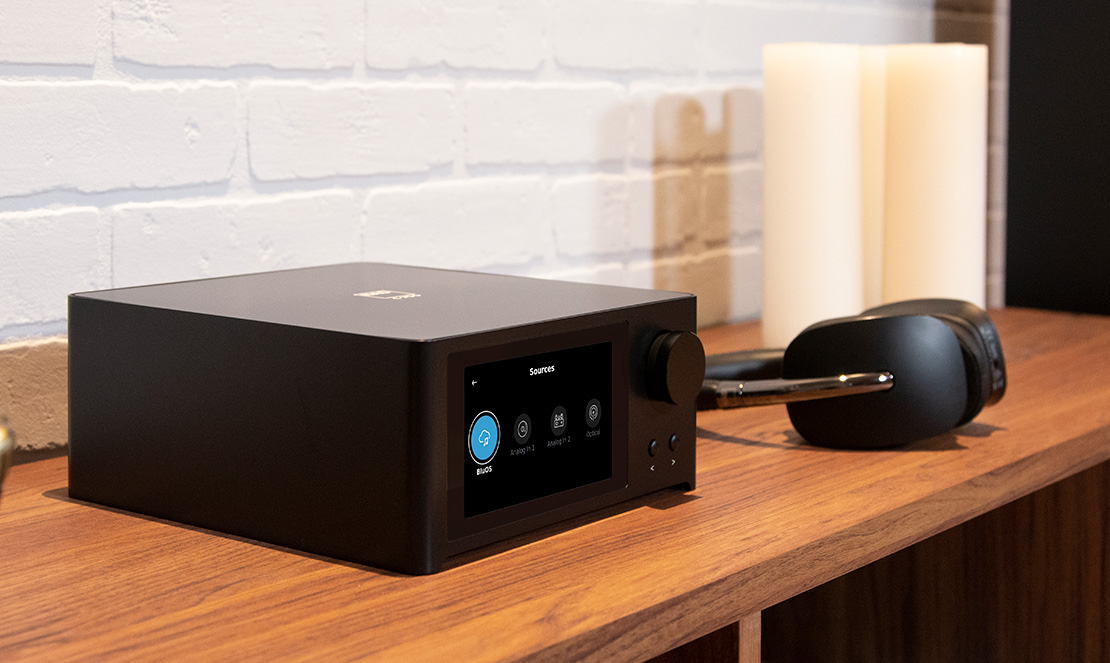 NAD C 388
Hybrid Digital DAC Amplifier
The C 388 Hybrid Digital DAC Amplifier is at the top of its class in the world of affordable amplification. An incredibly powerful amp, the C 388 employs NAD technologies like Asymmetrical PowerDrive™ to ensure that even the most demanding speakers can be driven to life-like listening levels without dynamic compression. Thanks to its advanced preamplifier circuit, the C 388 gives low noise at all volume settings, ensuring that you'll be able to listen to your music without any distractions. Another technology that's available to the C 388 is the BluOS™ module, a music management system that can stream your music library wirelessly across your home Wi-Fi network.
NAD C 388 BluOS - $2,049
NAD C 388 - $1,499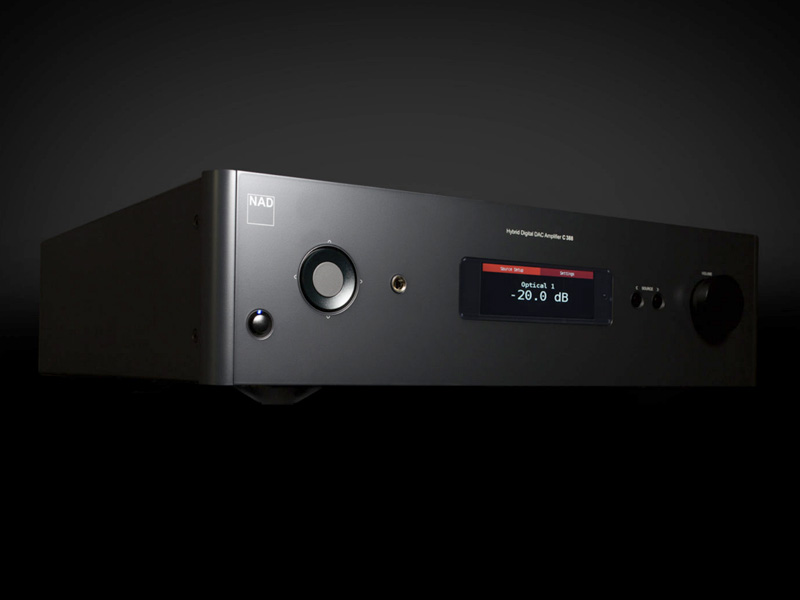 NAD M33
BluOS® Streaming DAC Amplifier
In its simplest form, the M33 BluOS™ enabled DAC/amplifier is an ultra-high-performance streaming amplifier with superb audiophile sound. As a BluOS enabled component, the M33 can be combined with other players in a BluOS ecosystem of wirelessly networked music players throughout the home for an outstanding whole-home audio system. With the employment of the new Purifi Eigentakt™ Hybrid Digital amplifier technology, the M33 follows NAD's long-standing tradition in identifying and developing cutting-edge amplification technology. With a minimum of 200W per channel on tap, the result is lifelike performance, exemplified by ultra-low distortion and noise.
NAD M33 - $5,999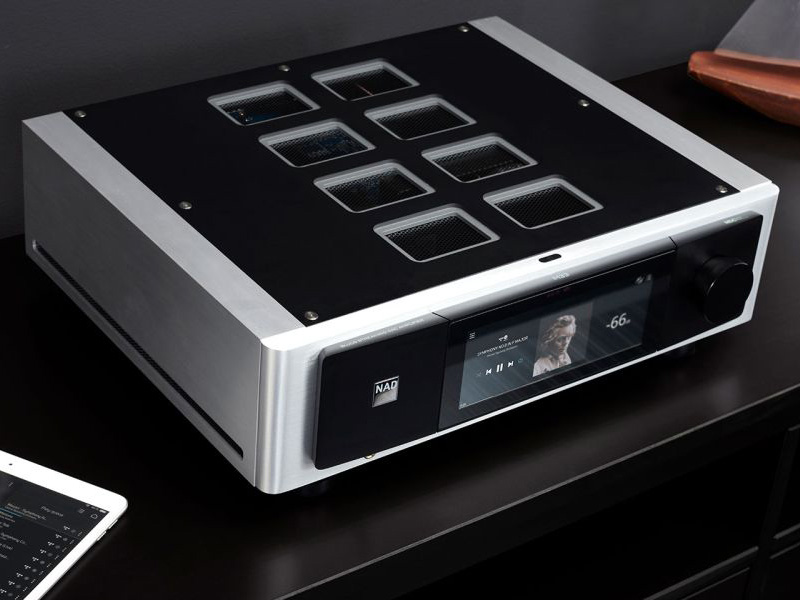 NAD M10 V2
BluOS® Streaming Amplifier
Combining a sophisticated music streamer and powerful 100-watt-per-channel amplifier in one super-stylish component, the NAD M10 V2 BluOS Streaming Amplifier is made for the way people listen to music today. The M10 V2 is based on the acclaimed BluOS multi-room music platform, which has integrated support for dozens of streaming services. You can queue up any music you want using the intuitive BluOS app, and hear it in glorious high fidelity through your favourite loudspeakers. The M10 V2 improves on its award-winning predecessor by adding a remote control, updated gain algorithms, and an easy upgrade path to Dolby Digital surround sound.
NAD M10 V2 - $2,999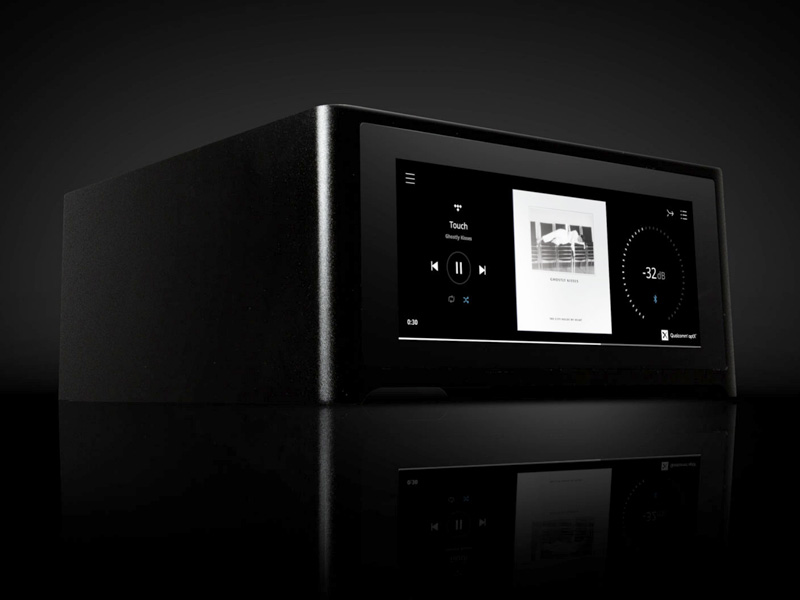 NAD C 700
BluOS® Streaming Amplifier
The way people discover and experience music has shifted profoundly. Today's listeners can stream music from vast catalogues over the Internet, often with better sound quality than discs can deliver. To simplify music selection, streaming services offer discovery tools like curated playlists and recommendation engines. Wireless multi-room audio lets listeners enjoy music throughout their homes. The NAD C 700 BluOS Streaming Amplifier is a compact, "just add speakers" solution that embraces all the possibilities of the streaming age, offering state-of-the-art amplification that will transport you to your favourite musical destination.
NAD C 700 - $1,599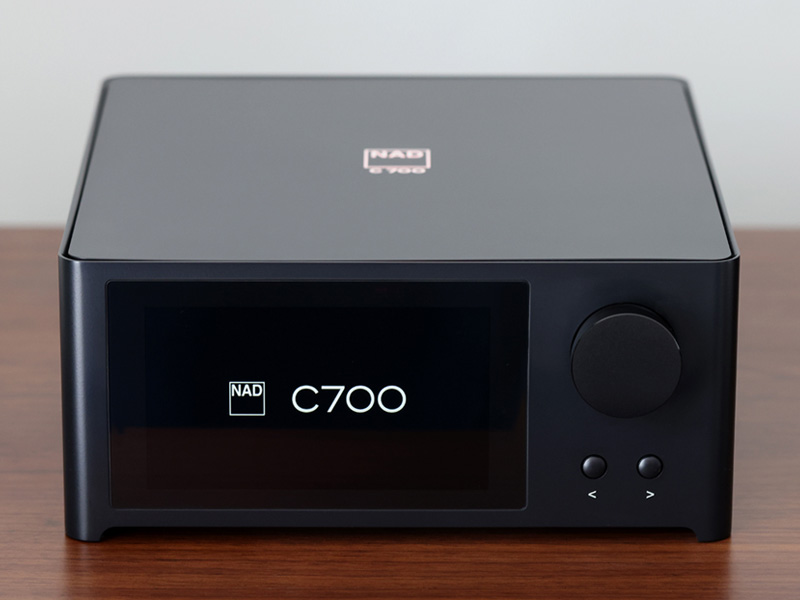 NAD C 658
BluOS® Streaming DAC
The NAD C 658 is a new kind of stereo component, one that at once changes preconceptions and opens new possibilities for audio reproduction. You see, there has never before been a component offering such a rich palette of both new and proven technology.
NAD C 658 - $1,999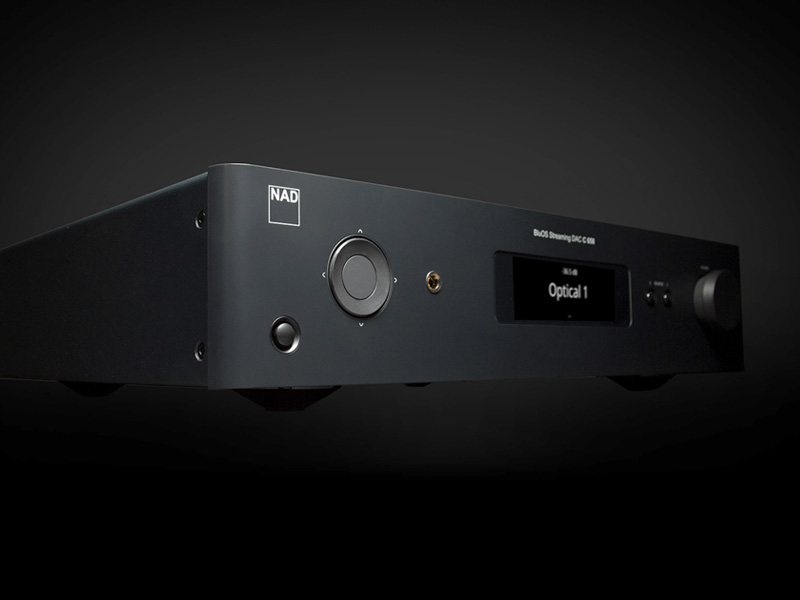 NAD C 568
Compact Disc Player
The C 568 takes the superb performance of our 5-star rated C 565BEE and steps it up to the next level. Every aspect of sonic performance is enhanced and refined, making the C 568 the ideal companion to our C 368 amplifier, or any system in need of a performance upgrade.
NAD CD Players
NAD C 568 - $899
NAD C 538 - $399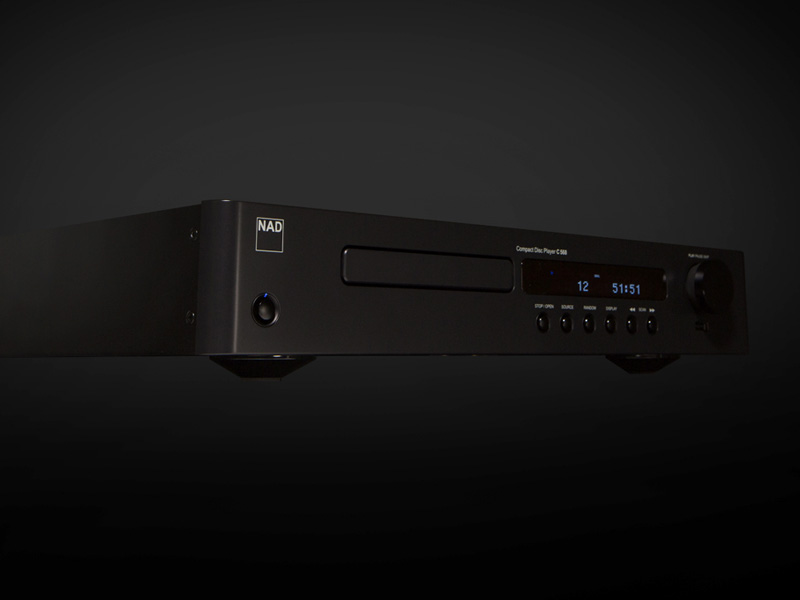 NAD C 165BEE
Stereo Preamplifier
Distinguished amongst analogue preamplifiers, the C 165BEE is built to be the heart of any advanced home audio system. Starting with six line level inputs, including MC/MM phono input, the C 165BEE is incredibly flexible. Featuring a superbly designed tone control circuit, the C 165BEE is an exceptional example of how to implement high-fidelity tone controls by affecting only the frequency extremes and leaving the critical midrange untouched, while also offering a bypass option. With a 12V-trigger output and IR inputs and outputs on the rear panel, the C 165BEE is ready to integrate with CI control systems. With outstanding build quality and true engineering sophistication, this is the preamp you've been waiting for.
NAD C 658 - $1,199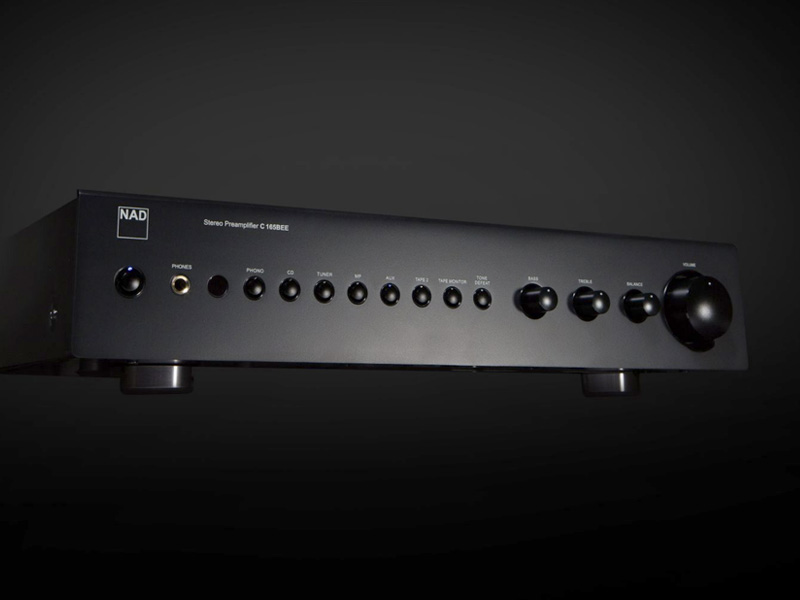 NAD C 275BEE
Stereo Power Amplifier
From the heavy gauge steel chassis to the advanced power supplies and copper buss bars, the C 275BEE represents all that NAD stands for. Equipped with NAD's ATOLogic circuit, which includes both a 12V-trigger system and signal-sensing power-on option, this extra level of flexibility makes it easy to integrate the C 275BEE into any control system. The C 275BEE also benefits from NAD's PowerDrive™ circuit topology, which allows the C 275BEE to deliver maximum performance under various circumstances. Delivering a well-rounded, mesmerizing performance, the C 275BEE will let you hear your music the way it was meant to be heard.
NAD C 568 - $1,499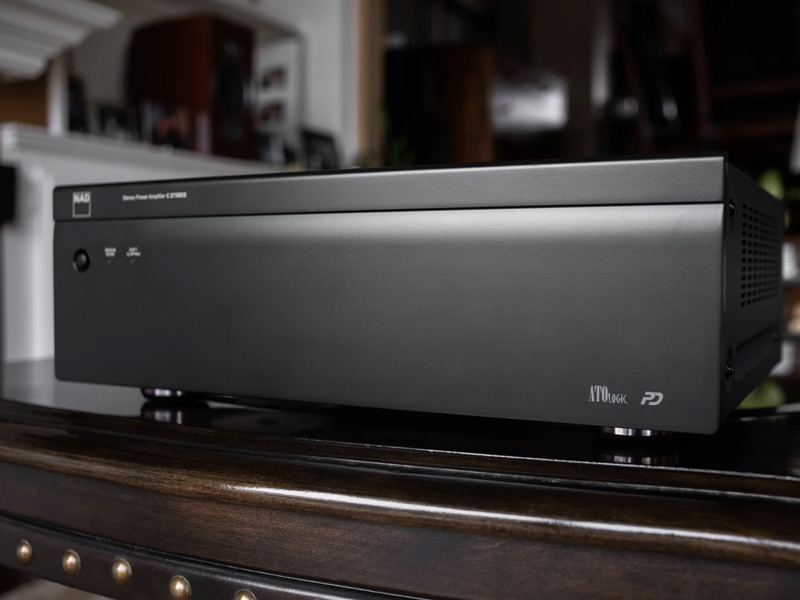 NAD Integrated Amplifiers
NAD M33 BluOS streaming 200 watt integrated amp with 32/384 ESS Sabre DAC - $5,999
NAD M10 V2 BluOS streaming 100 watt integrated amp with 32/384 ESS Sabre DAC - $2,999
NAD C 399 Hybrid Digital 180 watt integrated amp with 32/384 ESS Sabre DAC - $1,999
NAD C 700 BluOS streaming 80 watt Hybrid Digital integrated amp - $1,599
NAD C 388 Hybrid Digital 150 watt integrated amp with DAC - $1,499
NAD C 368 Hybrid Digital 80 watt integrated amp with DAC - $1,199
NAD C 338 Hybrid Digital 50 watt integrated amp with DAC - $799
NAD C 328 Hybrid Digital 50 watt integrated amp with DAC - $699
NAD C 316BEE Stereo 40 watt integrated amp - $499
NAD Power Amplifiers
NAD M23 Master Series stereo 200 watt Class D amplifier with Purifi Eigentakt technology - $3,749
NAD C 298 Stereo 185 watt Class D amplifier with Purifi Eigentakt technology - $2,399
NAD C 268 Stereo 80 watt Class D amplifier - $999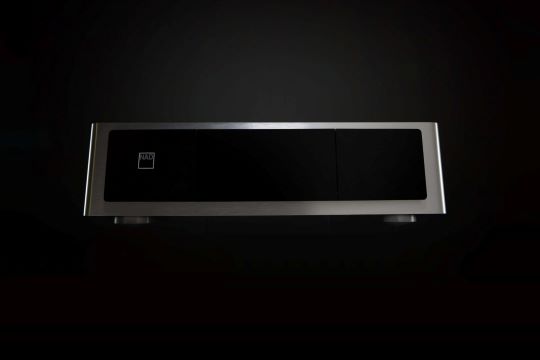 NAD Phono Preamps
With the addition of the NAD PP 4 to your home system, the LPs you cherish the most come alive in the form of expansive and rich sound. Offering superb and measured sonic performance, NAD combines two simple solutions – the PP 4 Digital Phono and the USB Preamplifier – into one small device, making it easy to add phono to stereo amplifiers and AV receivers without a phono input. The PP 4 uses a shielded USB cable and recording level control, which reduces noise and improves the analogue-to-digital conversion process.
NAD Phono Preamps
NAD PP 4 - $279
NAD PP 2e - $219