Naim Audio
Music Streamers and Amplifiers.
Seriously High-End Streaming Music.
Every Naim Audio product is conceived, designed and engineered entirely in service of the sound, revealing a pure experience of streaming music that is as close as possible to its original live source. They believe that the exploration of sound is an adventure that rewards you with a clarity and connection that becomes more powerful the deeper you travel within it. Which is why, every element within their systems is crafted to create a silence around the sound, reducing any interference between you and the intention of the artist.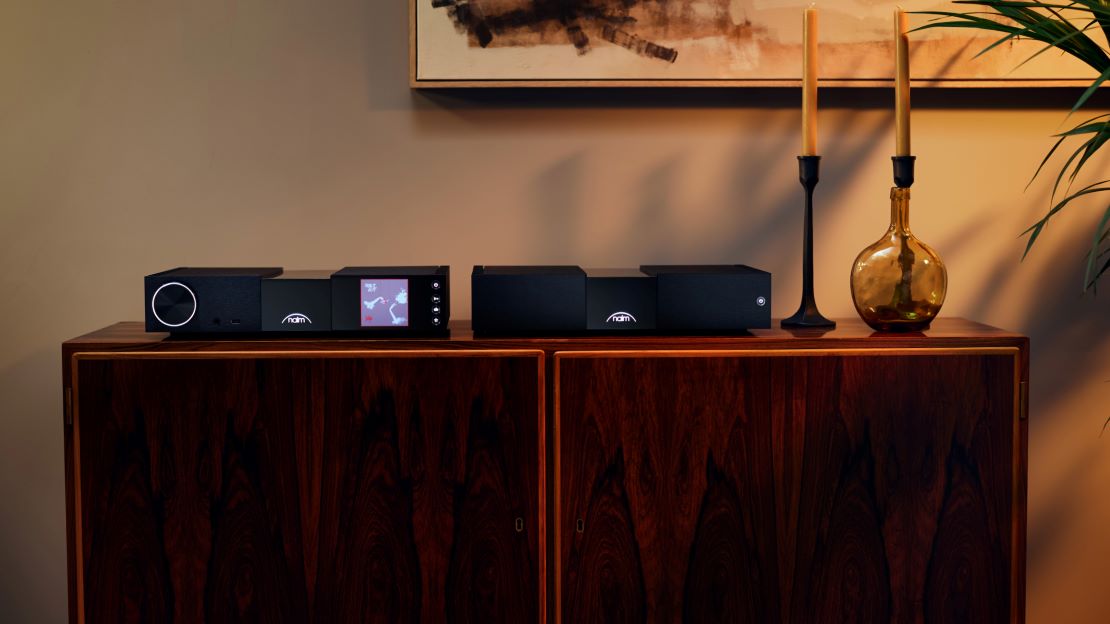 Naim New Classic NSC 222 Streaming Preamplifier
The Naim NSC 222 is an easy-to-use streaming preamplifier with multiple functions, offering uncompromising sound quality. With its high-precision engineering and exclusive British design from Naim, this product brings you a world of streamed music and radio, handling vinyl and headphones, as well as creating a high-performance analog preamplifier. The NSC 222 incorporates the very latest Naim streaming platform. Made by our experts in Salisbury, it sets new standards in terms of its prowess, functionality and ease of use. It is designed to offer true Hi-Fi performance, with the legendary Naim sound. Combine it with the NAP 250 power amplifier for an exceptional assembly: just add loudspeakers.
Reach a higher level of musical performance with the Naim NPX 300 power supply for the 200 Series sources and preamplifiers, including the NSC 222 streaming preamplifier. NPX 300 deactivates the internal power supply, immediately reducing noise, and provides a superior, cleaner power supply. You can connect several NPX 300 power supplies within the same configuration for an exceptional musical experience.
Naim NSC 222 streaming preamplifier - $8,999
Naim NPX 300 power supply upgrade - $8,999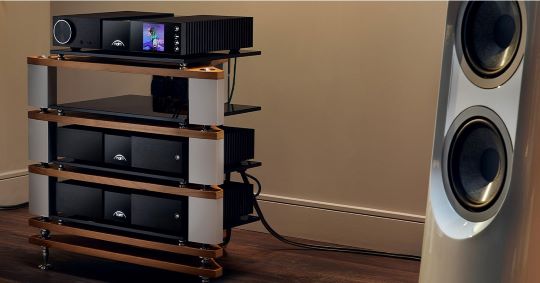 Naim New Classic NAP 250 Power Amplifier
First appearing in 1975, the Naim NAP 250 power amplifier has become an iconic product. Its aesthetic and technical evolution has ensured its sustained first-rate performance over the years, creating unforgettable musical experiences. The new sixth generation model delivers more power than ever. Its ultra-modern technology provides unrivaled performance and system flexibility. Designed in Salisbury in the United Kingdom, it can be paired with the loudspeakers of your choice to deliver outstanding listening sessions.
To get the best out of your loudspeakers and music, combine the NSC 222 with its perfect partner: the NAP 250 power amplifier. It delivers 100 watts of A/B class power per channel, fully adjustable to set your music free in the most remarkable way.
Naim NAP 250 - $8,999
Naim Uniti Nova
The Naim Uniti Nova is proof that an all-in-one player can deliver audiophile quality. Whichever source you choose, your music will be transformed into a stunning sonic experience. The reference player in the range, the Naim Uniti Nova has been configured to offer the very best solution that we can implement in a single-box, compact enclosure. All the available space has been used to provide 80 watts per channel of Class A/B amplification capable of driving the most demanding loudspeakers – detail and depth you'll hear in every note, riff and chorus.
Naim Uniti Nova - $6,899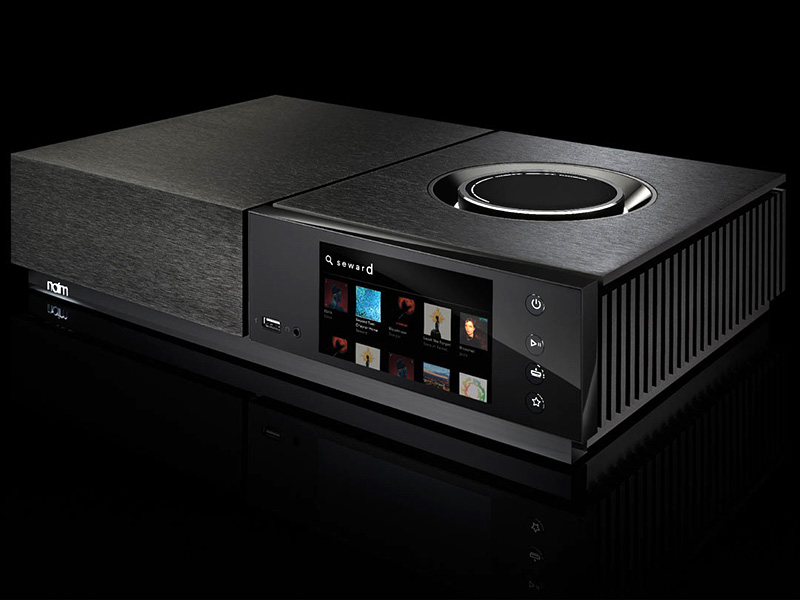 Naim Uniti Star
Enjoy everything from CDs to music-streaming services to radio stations ­- even a boost to your TV sound ­- with the incredibly versatile Naim Uniti Star. Award-winning performance combines with excellent build quality and usability, wrapped in a beautiful British design that will give you years of entertainment. Uniti Star's exceptional CD playback, and its ability to 'rip' discs to your own archive, will bring new life to your CD collection. It also expertly handles all the top music-streaming services plus offers easy Apple AirPlay 2, Chromecast built-in and Bluetooth playback. Uniti Star can also seamlessly play with other music systems around your home, and connect to your TV via HDMI, so your favourite shows and movies sound better, too.
Naim Uniti Star - $5,699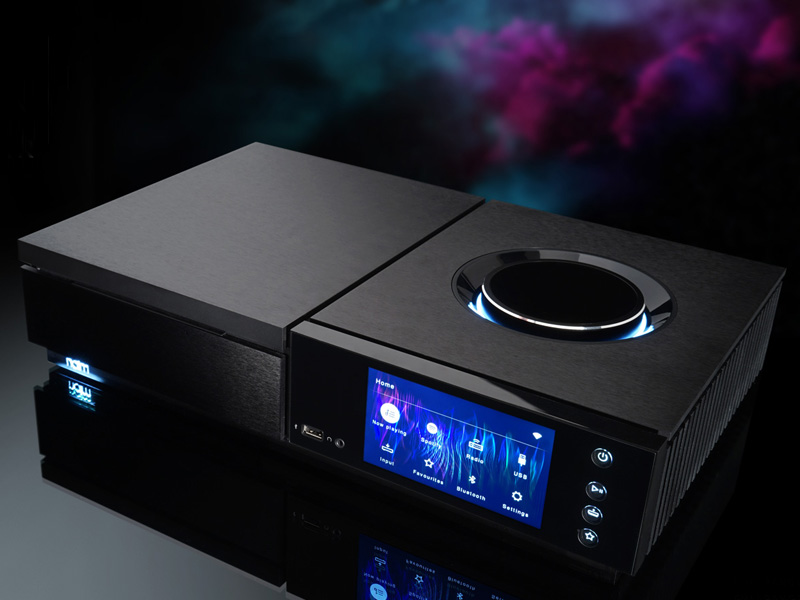 Naim Uniti Atom
Enjoy sublime sound from all your favourite music and radio stations – even your TV – with the Naim Uniti Atom streaming player. Award-winning performance combines with excellent build quality and usability, wrapped in a beautiful British design that will give you years of entertainment.
Naim Uniti Atom - $3,799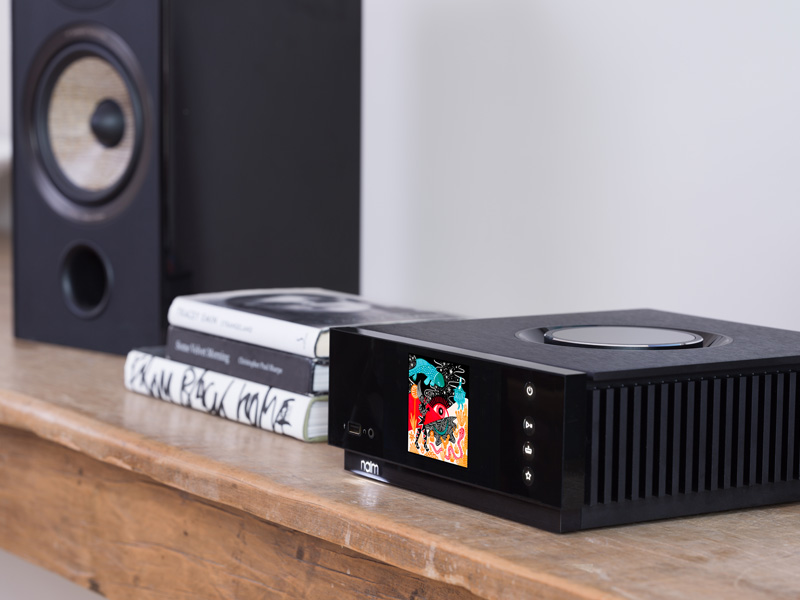 Supernait 3 Integrated Amplifier
The NAIM SUPERNAIT 3 has received significant performance upgrades, including a built-in phono stage, making it a perfect partner for turntables, as well as for streamers, CD players, or any other music source people want to enjoy with the signature Naim sound. It also includes a Class A preamp output stage which doubles as a headphone amplifier and ceramic heatsink technology that minimises capacitive coupling between the chassis and output transistors for optimum sound quality.
Naim SUPERNAIT 3 - $5,699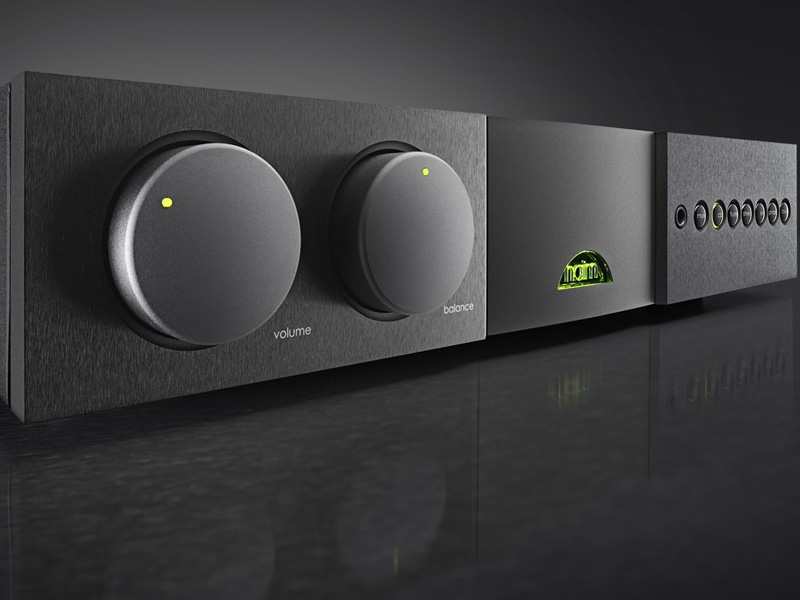 Nait XS 3 Integrated Amplifier
The NAIT XS 3 offers much of the performance of our reference quality SUPERNAIT 3 in a simpler, slimmer package combining a 70W power amplifier with five analogue inputs plus a phono stage. Its high-performance preamplifier stage is as transparent as you would expect from a Naim Audio amplifier, and it also shares the single-ended class-A headphone output of its larger sibling.
Naim NAIT XS 3 - $3,999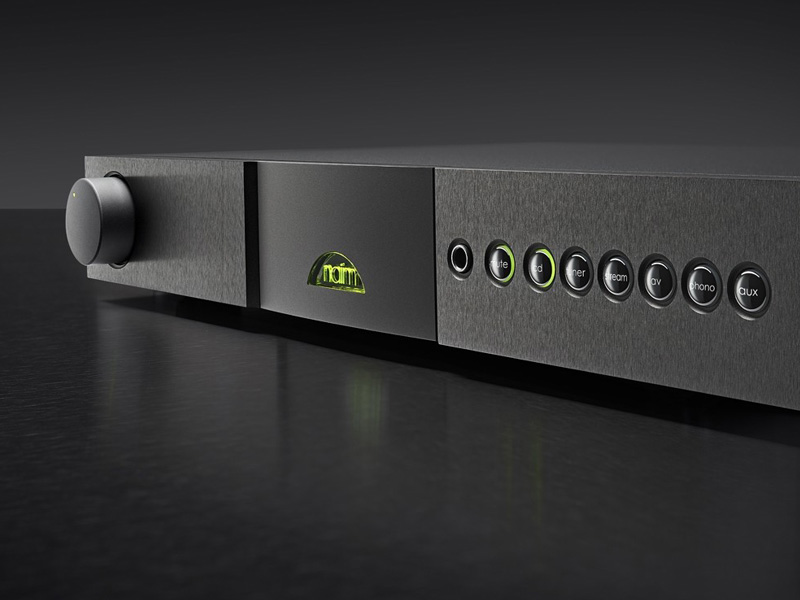 NAIT 5si Integrated Amplifier
The NAIT 5si is Naim's 60W per channel introduction to high-performance integrated amplification. Another Naim Audio amplifier that can claim a common heritage with the classic NAIT model, the NAIT 5si will get straight to the heart of your music. It engages even the most complex rhythms and demanding dynamics with all the grip and authority you would expect from Naim. Its clever AV bypass mode, which facilitates an easy co-existence of otherwise distinct AV and hi-fi systems, simply adds to its appeal.
Naim NAIT 5si - $1,999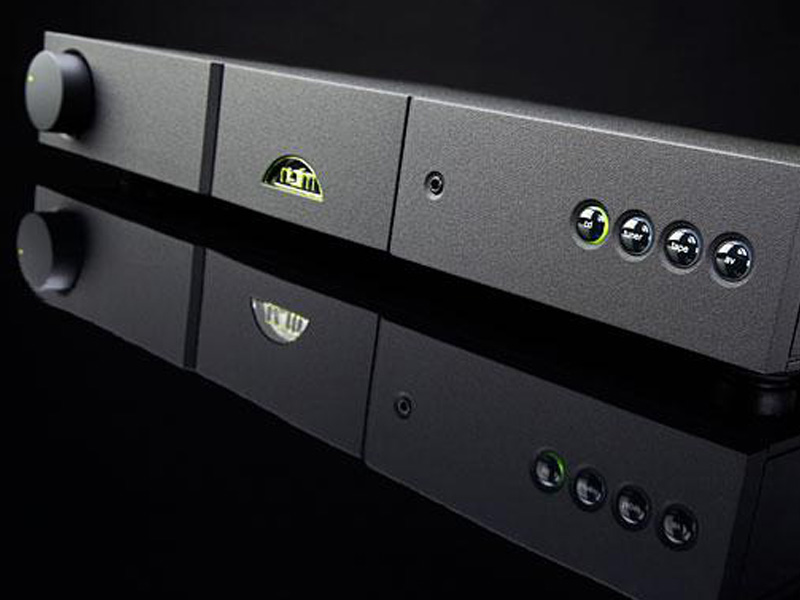 Nait NAC 252 Preamplifier
The Naim NAC 252 stems from good stock: it descends directly from the NAC 52, still one of the finest preamplifiers ever made. Capable of exceptional clarity, its power supply components reside in a separate enclosure: the SuperCap power supply unit. This ensures optimum isolation from electromagnetic interference and provides each of the ten audio circuits with an independent, fully regulated supply voltage. Additionally, separate power supplies for the digital control and switching circuitry further isolate the audio circuitry from noise. It's this attention to detail that makes the Naim NAC 252 so special – that, and our determination to let nothing stand in the way of your musical enjoyment.
Naim NAC 252 - $12,599
NAIT NAC 282 Preamplifier
The Naim NAC 282 includes the NAPSC power supply unit optionally available on its sibling, the NAC 202. The NAPSC independently powers the NAC 282's digital and control circuits, leaving its audio circuits to either the power supply of a NAC 155 XS or NAP 200 power amplifier, or to one of our standalone FlatCap XS, HiCap or SuperCap power supplies. The result is even greater transparency and superior musicality plus, of course, all the flexibility you'd expect from one of Naim's preamplifiers.
Naim NAC 282 - $8,599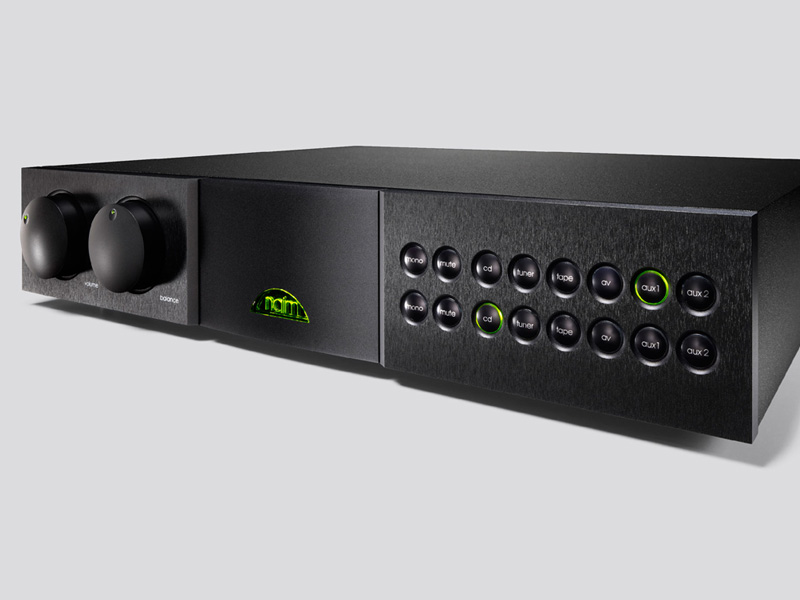 Nait NAC 202 Preamplifier
The NAC 202 introduced a new level of technical and musical performance to Naim's range of preamplifiers, along with elegant new styling. Adding star-earthed circuit boards for superior transparency and an even lower resonance circuit layout. It provides for a wide range of expansion and upgrade options, including connection to a StageLine phonostage and an AV bypass connection to an external AV amplifier. Low-resonance circuit boards and anti-vibration, resonance controlling feet minimize the effect of microphonic vibration on the highly sensitive electronic components while carefully matched precision rotary potentiometers with precious metal wipers are used to preserve musical integrity and ensure long-term stability.
Naim NAC 202 - $3,999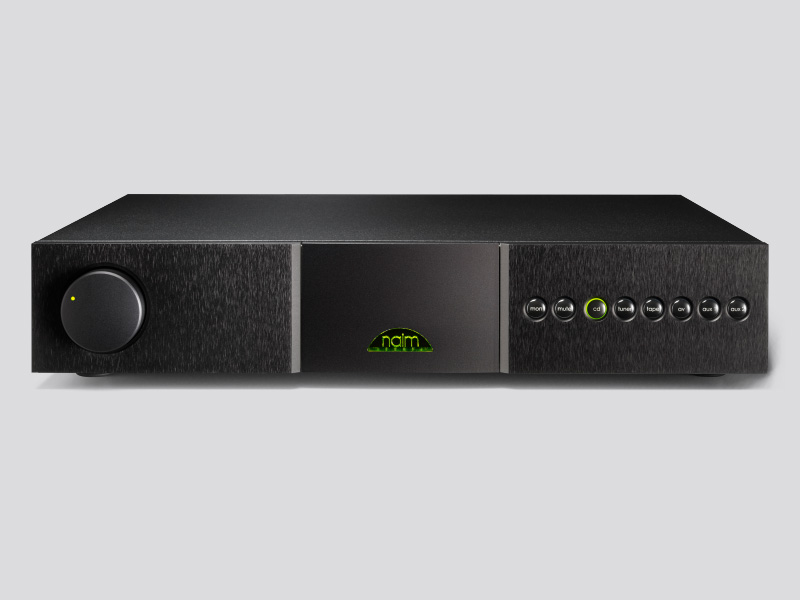 NAP 300-DR Power Amplifier
The Naim NAP 300 power amplifier incorporates all the advances pioneered by its siblings and adopts the radical two-box configuration of its bigger brother, the NAP 500: one box houses the amplification circuitry, while another – the 300 PS – hosts the power supply components. It also features the new high-caliber Naim Audio NA009 transistors developed for the 500 Series. The NAP 300 delivers 90W per channel into 8 ohms and is capable of prolonged output into 2 ohms with no discernible impact on performance. The result is both superior purity of tone and immense power.
Naim NAP 300-DR - $15,999
Naim NAC 250-DR Power Amplifier
The Naim NAP 250-DR now features the new NA009 transistors first introduced in Statement. In development for over a year, this key component was created in partnership with a specialist semi-conductor manufacturer to achieve the best possible sound quality. The 250 also includes the high power Naim Audio DR (Discrete Regulator) technology used in Statement to provide the smooth, stable power supply we know is critical for the audio electronics to make music come to life.
Naim NAC 250-DR - $7,899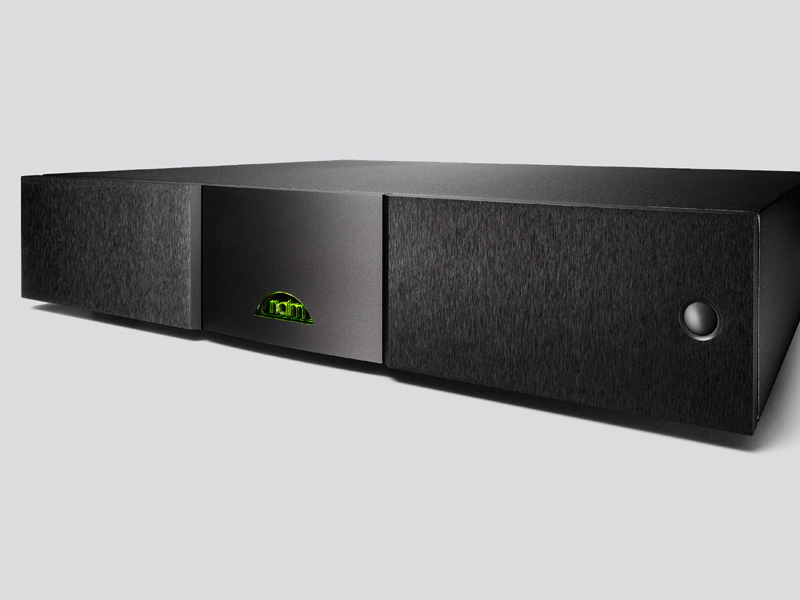 NAP 200-DR Power Amplifier
The Naim NAP 200 has benefited from the years of research that went into the NAP 500 amplifier. Many of the developments from the 500 Series project have helped to revitalize its electronic design and componentry bringing significant and hard-earned gains to performance. Beneath this new technology however, it retains the values which helped to make it an icon: simplicity, focus and sheer musicality.
Naim NAP 200-DR - $3,999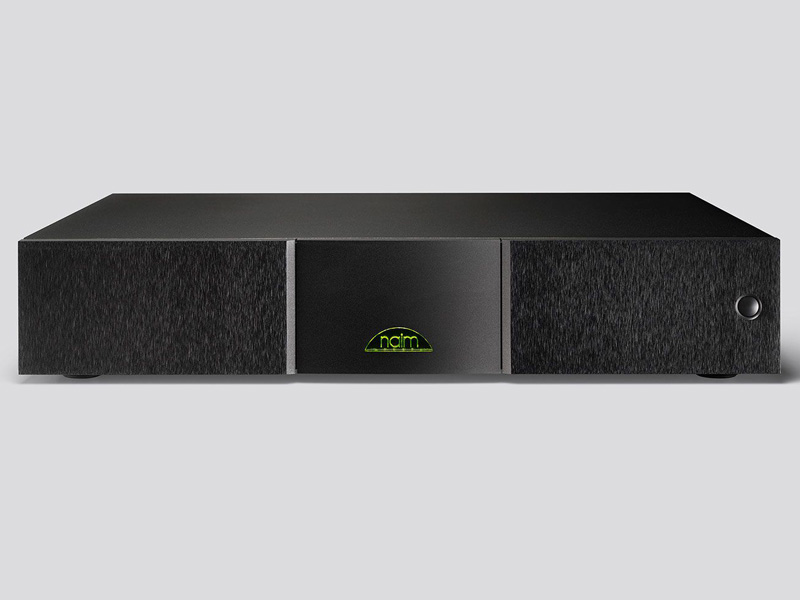 Naim NDX 2 Network Music Player
With its world-class performance, the versatile and upgradeable Naim NDX 2 embodies the current state of the art. Naim's main focus in developing the NDX 2 network player was its performance. Along with Naim's bespoke streaming platform, the NDX 2 features an upgraded DAC and discrete analogue stages. These and numerous other improvements over its acclaimed predecessor make the NDX 2 a sonic force to be reckoned with, offering highly immersive and lively replay quality.
Naim NDX 2 - $8,799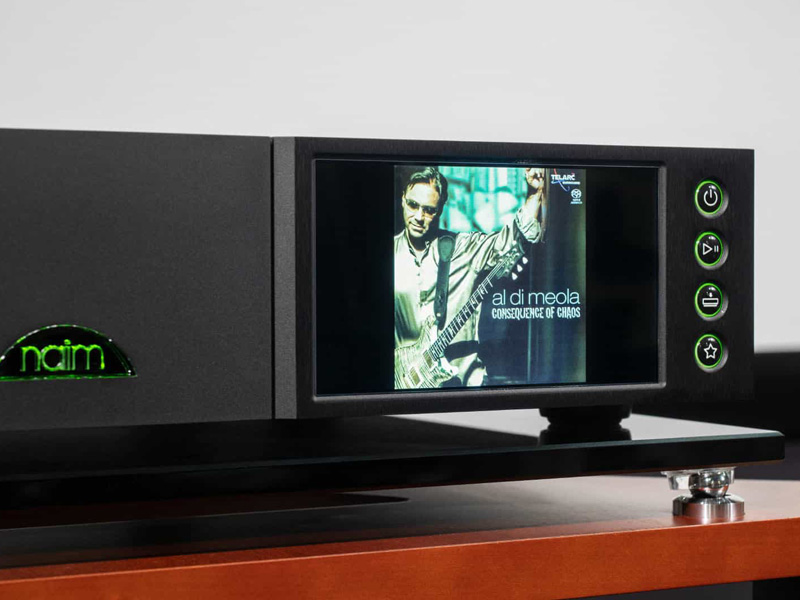 ND5 XS 2 Network Player
The Naim ND5 XS 2 network player is the perfect introduction to music streaming. The ND5 XS 2 uses Naim's innovative new streaming platform with an expanded feature set. Carefully selected and matched parts, an oversized toroidal transformer, decoupled PCB boards: the ND5 XS 2 benefits from classic Naim engineering and fastidious attention to detail to ensure that it delivers natural, engaging sound quality from all sources.
Naim ND5 XS 2 - $3,999
Naim CD5si CD Player
The Naim CD5si CD player sets a thrilling new standard for musical performance. Stiff, extruded aluminum casework provides excellent resistance to external vibration. The high performance drawer and transport mechanism provide low resonance, low-inertia disc operation. The CD5si uses discrete digital and analogue power supplies for superior isolation of sound critical electronics. The CD5si digital to analogue converter chip has been upgraded to a Burr Brown PCM1793. The CD5si also benefits from a more stable DAC clock, higher voltage power supply rails, a revised analogue filter design and a brand new CD transport and laser optics.
Naim CD5si - $1,999
SuperLine Phone Preamplifier
The Naim SuperLine is a high performance moving-coil phono stage built in the Naim Audio aluminum reference enclosure with an anodized front panel. It brings all Naim Audio's latest analogue electronic design and environmental isolation techniques to bear on the most delicate analogue element of any hi-fi system - the moving-coil phono signal. SuperLine brings out all that's best in vinyl replay - timing, pitch accuracy, clarity, detail, and the unmistakable naturalness that records can deliver in abundance.
Naim Superline - $4,599
StageLine Phono Preamplifier
Naim has decades of experience making the most of the black magic offered by the vinyl LP. The Naim StageLine phonostage, available in either moving coil or moving magnet versions, can be powered just from the NAIT XS 2 amplifier or via its own dedicated power supply, such as a FlatCap XS. However you connect and configure it, you can be assured of the consummate musicality so fundamental to every Naim Audio product.
Naim StageLine - $799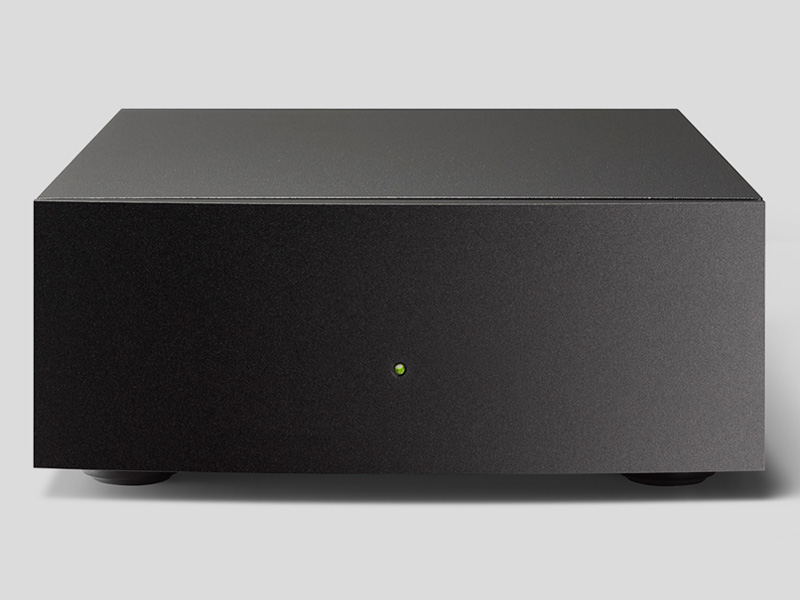 Naim Power Supplies
Naim XPS DR Power supply upgrade for digital sources - $7,499
Naim Supercap DR Power supply upgrade for preamplifiers - $8,199
Naim HiCap DR Power supply upgrade for preamplifiers and phono stages - $2,899