Clearaudio
High-End Turntables.
Made in Germany.
Clearaudio's wide and ever-growing range of products is an evolution of quality. Right from the start, back in 1978, Clearaudio decided to offer a complete range of products needed for excellent analog music reproduction. Within the first year, they were the first company in the world to use boron cantilevers for their phono cartridges! Clearaudio hasn't stopped innovating since.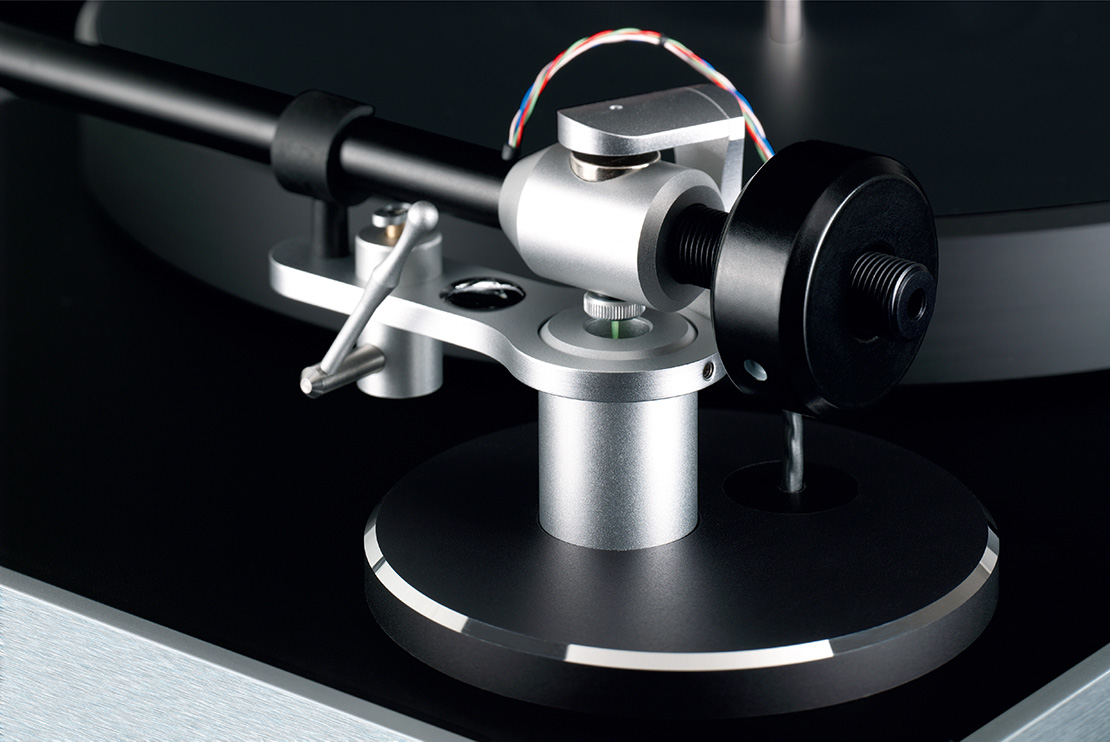 Concept Turntable
The concept achieves these highest of requirements, realising the Clearaudio vision. Beneath the sleek, contemporary exterior is a level of technical sophistication unique to Clearaudio. The concept's body is carefully crafted from medium-density wood fibre (or, optionally, pressure-formed solid wood) with a selection of smart made-to-match surface finishes. The body's upper layer incorporates a special high-tech satined plastic compound designed to minimise unwanted resonance.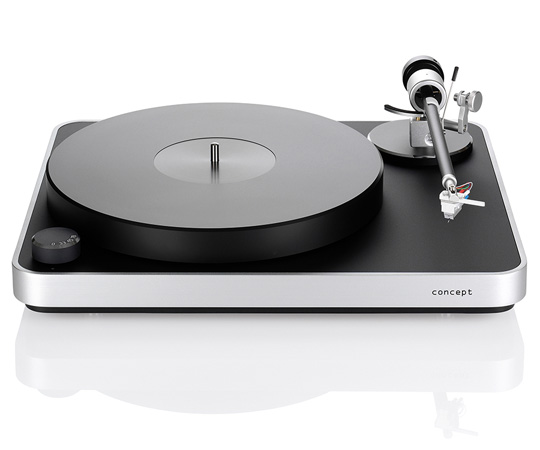 Performance DC Turntable
The Performance DC is a complete package designed to open up the high-end listening experience to those ambitious music lovers who are willing to handle with the basic features of tonearm and cartridge adjustment, and who simply seek the best in music reproduction. An enhanced version of the Performance DC with wood chassis offers even greater resonance control.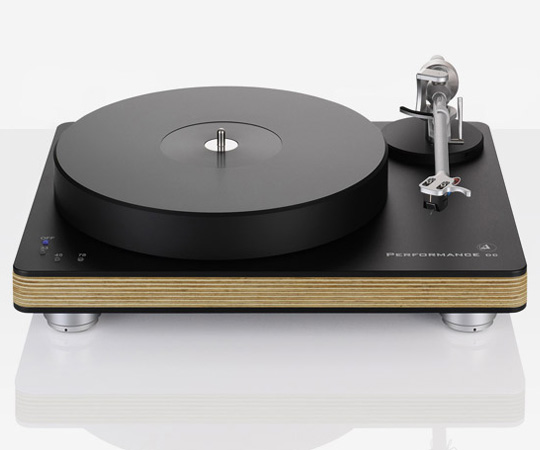 Ovation Turntable
Within a precision-machined chassis comprising a sandwich of aluminium and panzerholz bulletproof wood, 100,000 tiny metal balls eliminate any possibility of harmful resonances. Hidden under a 40mm-thick platter made of resonancedamping POM is a very quiet decoupled DC motor with high torque.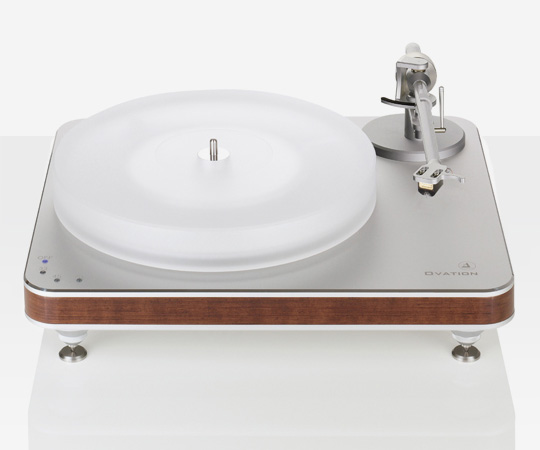 Innovation Compact Turntable
Perfectly matched materials meet patented Clearaudio technology. The 70mm-thick platter of the Innovation Compact consists of dynamically balanced polyoxymethylene (POM) and is powered by a high-torque DC motor with precision bearings, developed exclusively for Clearaudio.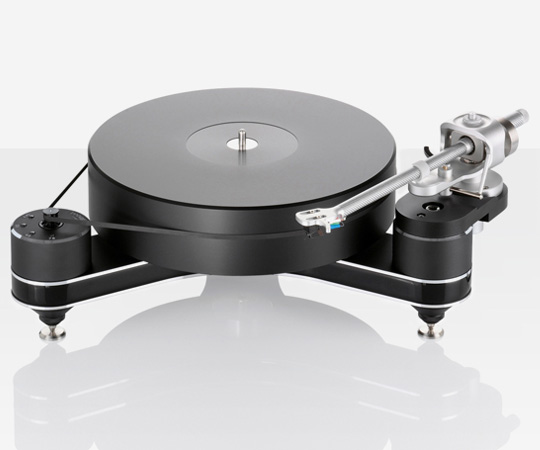 Clearaudio Phono Preamps
Clearaudio, specializing in analogue music playback, feels it is their responsibility to promote continuous technological development to create improved standards that establish audiophile listening pleasure at its highest level. Perfection in manufacturing and measurement is reflected in a superior sound: the purest listening quality, and the reason Clearaudio put their concentration on even the tiniest detail. Without exception, Clearaudio's electronics are made of selected components of the highest material quality.
Clearaudio Phono Preamps
Clearaudio Nano v2 Variable gain and loading, switchable subsonic filter, MM/MC phono preamp - $500
Clearaudio Smart Phono v2 Upgraded internals, variable gain and loading, subsonic filter, MM/MC phono preamp - $775
Clearaudio Basic v2 Subsonic filter, RCA input/output, MM/MC phono preamp - $2,000
Clearaudio Balance v2 Seperate power supply, RCA and XLR input/output, MM/MC phono preamp - $4,000
Clearaudio Absolute Phono Reference MC phono preamp - $17,500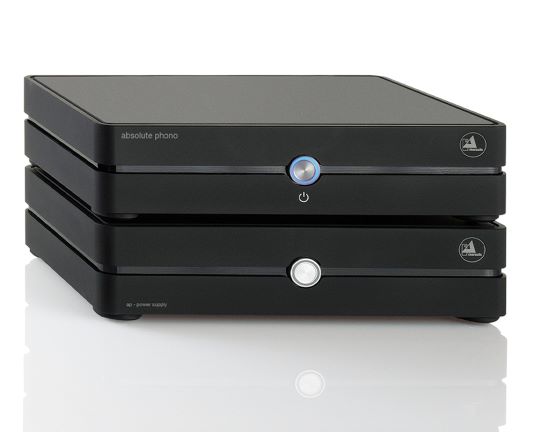 Clearaudio Power Supply Upgrades
The Clearaudio Smart Power 24V and 12V are battery-based DC power supply upgrades, designed to unleash more of the considerable potential of Clearaudio's high-performance Ovation, Innovation and Statement turntables.
The Clearaudio Smart Power partners intelligent circuit technology with long-lasting NiMH (nickel-metal hydride) rechargeable batteries to deliver pure, clean, fluctuation-free power. The Smart Power can be set to switch automatically from battery play mode into recharging mode if desired. Even when recharging, it continues to offer an improvement in sound quality as well as adding safety features such as protection against short circuits and overvoltage. Its elegant, low-key design includes a dimmable LCD display.
Clearaudio Power Supplies
Clearaudio Smart Power 24V Power supply upgrade for Innovation and Ovation turntables - $3,500
Clearaudio Smart Power 12V Power supply upgrade for Concept and Performance turntables - $1,200