Marantz
Products for the everyday audiophile.
Outstanding Marantz sound quality you've come to expect.
For more than half a century, the name Marantz has identified the best in home entertainment. And today, even in the midst of burgeoning and often confusing technology, these components still emulate the vision that originally drove Saul Marantz to expand the sensory horizons of even the most demanding aficionados. Marantz knows that true hi-fi is about being able to reproduce the magic of a performance. It's about experiencing music just as the artist intended, even in the cinema. It is music that delivers the ecstasy and agony of a film's story. To Marantz, perfect specifications and technical accomplishment count for nothing unless a product can unlock the power, the excitement and the emotion of music.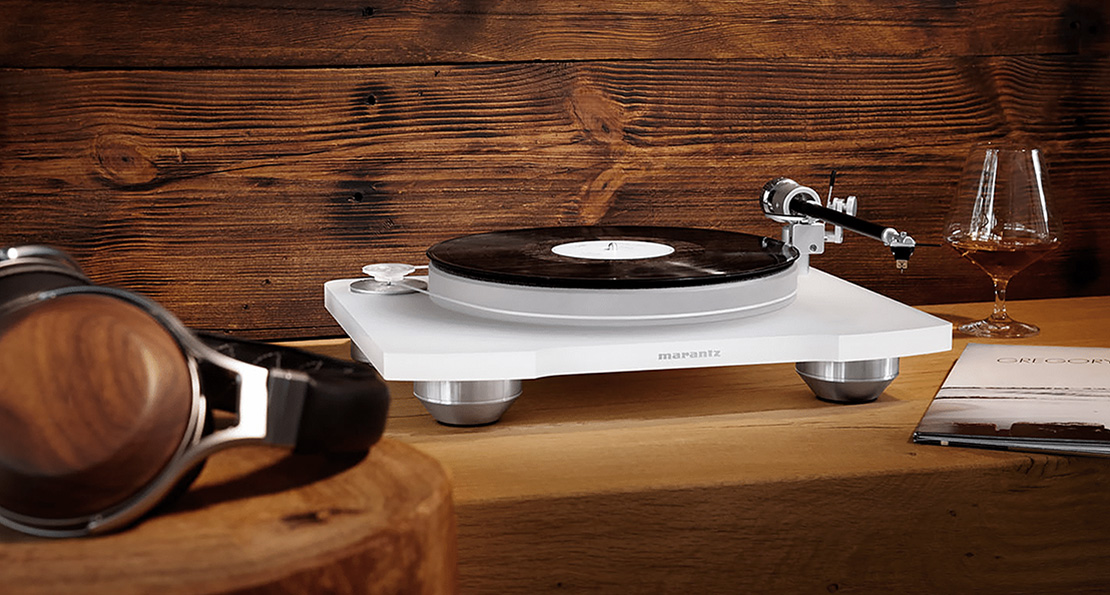 TT-15S1 Belt Drive Turntable
Analog recording is still very alive. Quality turntables are still in demand. Digital discs simply set new performance standards that turntables must meet. Many cherished records may never be issued on digital formats. Good turntables are now more important than ever. Marantz embraces an audiophile quality turntable with AC servo belt-drive and low-coloration tone arm to answer the need for a high performance source component for the analog record.

Marantz TT-15S1 - $1,799