The passion, experience and expertise of a home theater market leader
From its early origins, building high-end radios – and, later, televisions – in those fantastic wooden cabinets that were genuine works of art, Barco became the world's technology leader in ultra-high-end professional visualization applications – such as Digital Cinema and Home Theater, where over 40% of today's cinema screens are equipped with Barco projectors.
Representing the highest levels of image and sound quality, innovation and craftsmanship available in the world today, Barco Residential products are custom-designed and built in Barco's European Design Centers in Belgium and Norway. Together with an exclusive network of partners delivering tailor-made solutions, Barco Residential is set to irrevocably change the high-end home-entertainment experience.
Read more about Barco on their website.
At Sony, their mission is to be a company that inspires and fulfills your curiosity. Their unlimited passion for technology, content and services, and relentless pursuit of innovation, drives them to deliver ground-breaking new excitement and entertainment in ways that only Sony can. Creating unique new cultures and experiences. Everything they do is to move you emotionally.
Sony's OLED masterpiece, evolved.
XR-A90J
Series Screen sizes 83" / 65" / 55"
XR-A80J Series
Screen sizes 77" / 65" / 55"

The BRAVIA XR™ TV takes vision and sound to the next level with the ingenious Cognitive Processor XR. It understands how humans see and hear, providing a whole new experience that immerses you completely in the scene.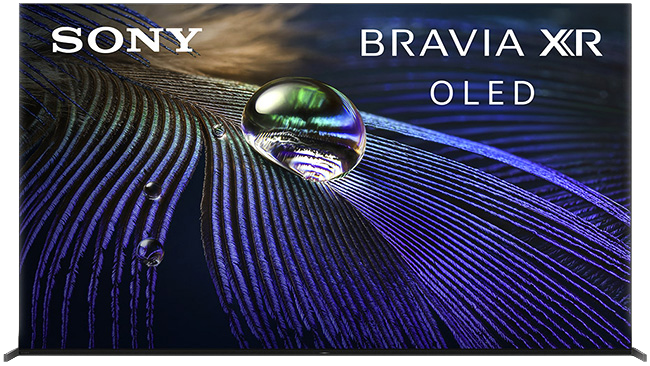 Absolute black, vibrant colors
Introducing Sony's best-ever OLED TV, with awe-inspiring contrast and our brightest-ever OLED picture. The BRAVIA XR™ A90J OLED TV, powered by the all-new Cognitive Processor XR™, features next-generation technologies that redefine the viewing experience. Engineered for beauty inside and out, the A90J brings a premium, minimalist-inspired design that fits even the most sophisticated of aesthetics. Google TV brings together movies, shows, live TV and more from across your apps and subscriptions and organizes them just for you.
Introducing the world's first TVs with cognitive intelligence
Feel the beauty of the Sony BRAVIA XR™ A90J OLED's display with incredible picture quality and ultimate brightness, powered by Sony's all-new Cognitive Processor XR™. Revolutionary TV processing technology delivers intense contrast with pure blacks, high peak brightness, and natural colors. Hundreds of thousands of individual on-screen elements are processed and remastered in the blink of an eye, boosting color, contrast, and clarity, bringing astounding realism to your content.
For more information visit the Sony website.
11.2ch 8K UHD SR8015 home theater receiver with 3D Audio, HEOS® Built-in and Voice Control

Experience exquisitely detailed home cinema with the 11.2 channel 8K UHD Marantz SR8015 home theater receiver. Delight in the most musical sound for any source — from home theater, to vinyl, to digital streaming.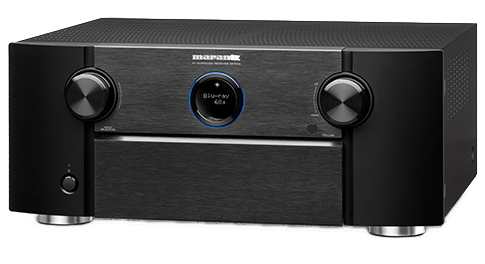 Whether you're watching classic film noir or hosting dinner with friends, it's the perfect sonic accoutrement. Completely immerse yourself in movies and TV with elevated, High-Res surround sound formatting from Dolby Atmos®, Dolby Atmos Height Virtualization Technology, DTS:X®, DTS Virtual:X™, DTS:X® Pro, IMAX® Enhanced and Auro-3D®. Stream music from leading music services and control the Marantz SR8015 with voice control compatibility via Amazon Alexa, Google Assistant, Apple Siri, and Josh.ai.
Marantz Home Theater Receivers
Marantz SR8015 11.2 channel 8K UHD A/V receiver - $3,799
Marantz SR7015 11.2 channel processor / 9.2 channels powered 8K UHD A/V receiver - $2,799
Marantz SR6015 11.2 channel processor / 9.2 channels powered 8K UHD A/V receiver - $1,999
Marantz SR5015 7.2 channel 8K UHD A/V receiver - $1,299
Marantz NR1711 7.2 channel slim chassis 8K UHD A/V receiver - $999
Marantz Home Theater Seperates
Marantz AV8805A 15.2 channel pre-out / 13.2 channel processor 8K UHD A/V preamplifier/processor - $4,999
Marantz AV7706 11.2 channel 8K UHD A/V preamplifier/processor - $2,999
Marantz MM8077 7 channel 150W power amplifier - $2,499
Marantz MM7055 5 channel 140W power amplifier - $1,399
Marantz MM7025 2 channel 140W power amplifier - $999
About Marantz
Marantz knows that true hi-fi is about being able to reproduce the magic of a performance. It's about experiencing music just as the artist intended, even in the cinema. It is music that delivers the ecstasy and agony of a film's story. To Marantz, perfect specifications and technical accomplishment count for nothing unless a product can unlock the power, the excitement and the emotion of music.
For more information visit the Marantz website.
For more than two decades, Anthem® has manufactured award-winning high-end audio/video equipment for music, home theater and distributed audio. Their products are used at all levels of music reproduction and sold internationally.
Anthem products allow you to virtually 'be there' every time you listen to a favorite piece of recorded music or experience the excitement of surround-sound home theater. Their reputation in analog and digital design is legendary and their products continue to receive industry awards and acclaims from the finest magazines. Around the world, Anthem is consistently the brand of choice for leaders in the field of music and entertainment. The Anthem difference is audible: you hear it in every product they build.
Anthem's all new MRX 540, MRX 740 and MRX 1140 Home Theater A/V Receivers, AVM 70 and AVM 90 Home Theater Processors and MCA 225 GEN 2, MCA 325 GEN 2 and MCA 525 GEN 2 Power Amplifiers.

MRX Series: The Anthem MRX 540, MRX 740 and MRX 1140 are a great way to bring premium audio to any home theater or media room. Seamlessly integrate your smart TV or projector with 7 HDMI inputs and 2 outputs, plus eARC. Ultra HD signals are passed through unaltered up to 18.2 Gbps with Dolby Vision, HDR and Hybrid Log Gamma support.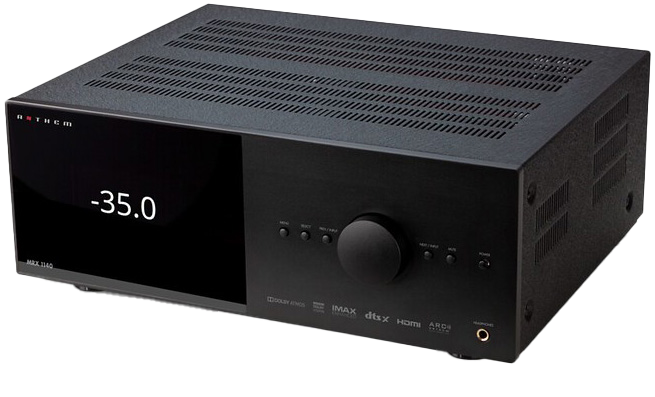 MRX 1140 15.2 channel processor / 11.2 channels powered Ultra HD A/V Receiver - $3,999
MRX 740 11.2 channel processor / 7.2 channels powered Ultra HD A/V Receiver - $2,899
MRX 540 7.2 channel processor / 5.2 channels powered Ultra HD A/V Receiver - $1,699
AVM Series: The 15.2 channel Anthem AVM 70 Home Theater Processor has improved audio circuitry, a 32-bit DAC with 768kHz sampling capability, Dolby Atmos and DTS:X surround sound decoding and an upgradeable 4K Ultra HD HDMI board. It represents Anthem's ultimate expression of audio performance.

AVM 70 15.2 channel Ultra HD preamplifier/processor with Dolby Atmos, DTS:X - $3,799
MCA GEN 2 Series: The Anthem MCA 525 GEN 2, MCA 325 GEN 2 and MCA 225 GEN 2, designed and Crafted in Canada, are like no other amplifiers in the world:
Custom low noise high-power toroidal transformers; high-current bipolar output transistors; high-quality filter capacitors; advanced power supply regulators; oversized aluminum heatsinks; custom-designed dual binding posts; and patented auto-on/off circuitry. Superior craftsmanship that is reflected in clean, clear, audiophile-quality sound from top to bottom of the frequency spectrum.
MCA 525 GEN 2 5 channel 225W power amplifier - $3,699
MCA 325 GEN 2 3 channel 225W power amplifier - $2,599
MCA 225 GEN 2 2 channel 225W power amplifier - $2,199
For more information visit the Anthem website.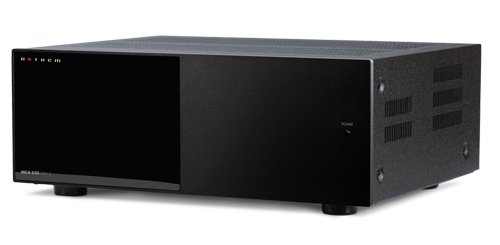 In 1994, Meridian released the world's first Digital Surround Controller, the Meridian 565. That same year Meridian entered the emerging home theater market with another first, the Meridian Digital Theater. This concept was based on the company's new range of digital loudspeakers and the Meridian 565. The Meridian Digital Theater and the 565 won more than ten awards in the first twelve months of production.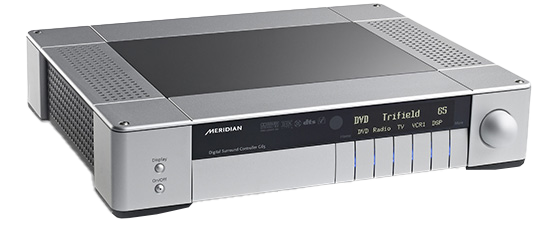 G65 7.1 channel Surround Controller
The Meridian G65 continues this legacy with high performance, connectivity, and ease of use for home theater applications. When partnered with the Meridian UHD722, the G65 features a comprehensive input capability to accommodate the widest range of audio and video sources. Now equipped with SpeakerLink and balanced analogue outputs, G65 is equally at home in Meridian Digital Theaters and with analogue loudspeaker-based systems.
Meridian G65 - $5,500
For more information visit the Meridian website.
G55 5 Channel Power Amplifier
The Meridian G55 is our powerful Five Channel Power Amplifier. Suitable for a variety of applications the G55 also incorporates a unique bridging system for higher power and flexibility, providing optimum performance with any loudspeaker at any volume level.
The G55 is derived from the same technology used in Meridian's flagship DSP8000 active speakers, this high power, ultra-low distortion, wide bandwith power amplifier can drive any passive loudspeaker with control, fidelity and authority.
Meridian G55 - $6,000
For more information visit the Meridian website.
861v8 Reference Digital Surround Controller
The Meridian 861v8 sits at the heart of the theatre, linking all of your audio sources such as Blu-ray disc players, at the highest quality. Featuring our patented filter which makes standard resolution sources sound like high-resolution and Meridian Room Correction (MRC), the 861 also adds extensive connectivity options.

Its modular approach delivers complete isolation between analogue and digital signals for world-leading performance. Unique Meridian High Resolution up-sampling offers the best possible performance from all of your sources. Multiple outputs which enable the creation of both passive and DSP based systems from the same Surround Controller. Re-clocking of the digital audio signal removes timing errors for superior clarity and resolution. A 7.1 Surround Controller with class leading audio fidelity - Meridian Room Correction for perfect sound in any room.
Meridian 861v8 - $20,000
For more information visit the Meridian website.
The Meridian UHD722 HDMI Processor is the perfect link between your Meridian system and the latest HDMI-equipped video sources. The UHD722 supports UHD (Ultra High Definition), HD (High Definition) and SD (Standard Definition) video. 

The UHD722 supports UHD (Ultra High Definition), HD (High Definition) and SD (Standard Definition) video. The UHD722 seamlessly integrates up to seven HDMI sources into your Meridian system. The UHD722 splits the HDMI datastream from the selected source into separate audio and video signals. The video signal can be sent to one or two display devices while the audio is sent out of the unit free from the risk of subsequent sonic degradation derived from the presence of digital video signals.
Meridian UHD722 - $3,000
For more information visit the Meridian website.
271 DSP Speaker Digital Theater Controller
The Meridian 271 Digital Theater Controller effortlessly integrates Meridian DSP loudspeakers into a theater that would otherwise be unable to access the authentic, natural sound from Meridian. 

Designed to work with any digital or analogue surround processor on the market, the 271 is a High Resolution interface that allows you to design and build high performance theater systems with 20 or more channels. The 271 enables Meridian's award-winning loudspeakers to support any 3D audio format, including Dolby Atmos, Auro 3D and DTS:X. The 271 also allows access to Meridian's peformance enhancing technologies, including Enhanced Bass Alignment (EBA), Apodising and Boundary Control.
Meridian 271 - $4,000
For more information visit the Meridian website.
Acurus delivers world-renowned premium audio performance with a minimalist style – an ideal intersection of price, looks, and performance in modern audio products. Acurus is a premium brand for home theater installs and distributed audio applications. Having won multiple global awards and reviewer accolades, Acurus represents the pinnacle of contemporary audio.
Indy Audio Labs handcrafts and ships worldwide the absolute best audio electronics for home theaters. Their superior engineering manifests in our Acurus brand of immersive processors, pre-amplifiers, and amplifiers. Acurus premium audio products are characterized by high performance, authenticity of reproduction, modern aesthetics, superior design and construction, intuitive operation, and USA engineering and manufacturing. Acurus has proven itself through the years by achieving an ideal intersection of price and performance in modern audio products. 
Indy Audio Labs designs and manufactures all its audio components in the USA using custom fabricated parts and assemblies based on its proprietary electronics, mechanical, and software designs. Their superior engineering and technology solutions in high performance audio are completely unique with rock-solid reliability. All Acurus products carry a five-year warranty.
For more information please visit the Acurus website.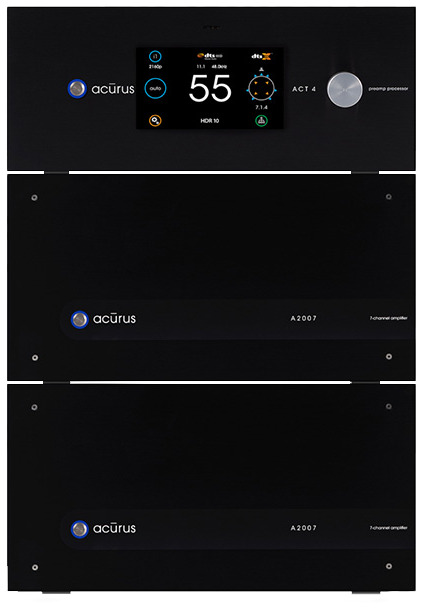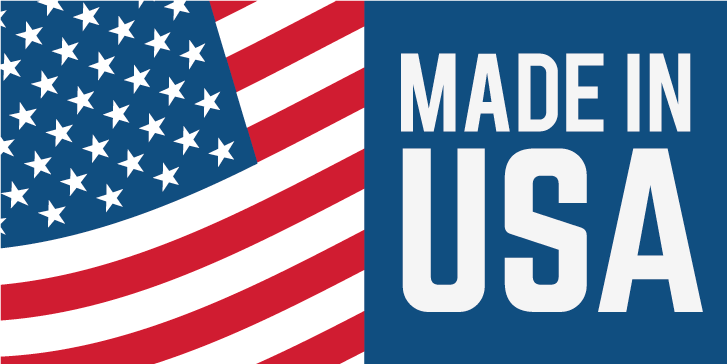 Stewart Filmscreen is the world's premier projection-screen manufacturer for both the residential and commercial markets. A family-owned business, Stewart Filmscreen maintains the highest standards in screen design and craftsmanship. In fact, each screen is handmade. Founded in 1947, Stewart Filmscreen has grown from a small business to an international one, with offices in Denmark and Singapore, in addition to two in the United States, including a manufacturing facility in Ohio and their headquarters in So. California. They design and responsibly manufacture innovative products that enhance the viewing environment.
Many Hollywood blockbusters are produced in formats such as Cinemascope where the movie is 2.35 times wider than it is high. When watching this aspect ratio on a 16:9 screen, 33% of the pixels are used to create annoying black bars, reducing your image resolution. Designed for use with an anamorphic lens, the Curved 2-Way Variable Vertical Masking System (CineCurve) features a native 2.40:1 image area allowing full enjoyment and flexibility when watching movies in super-wide screen formats. Maintaining a constant vertical height, two electronically controlled masking panels glide in from the left and right to create the perfect image area when viewing different types of media or movies filmed in various aspect ratios. The CineCurve is available with any of Stewart's front or rear projection materials. A specialized snap-fastening system ensures a smooth and perfectly tensioned screen surface. Our VeLux™ applique finish absorbs over-scan and increases perceived contrast.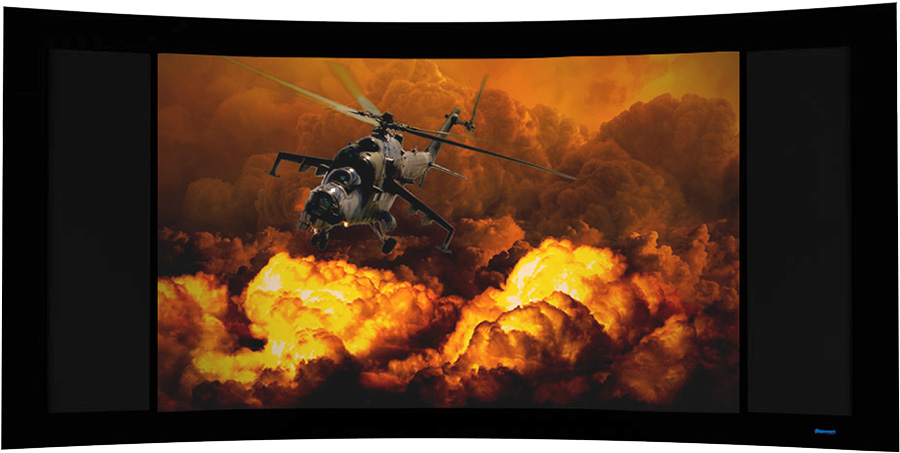 Only OLED TVs use over 8.3 million pixels that emit their own light and turn completely off, creating a stunning picture that allows you to see virtually every detail.
Once you've seen LG OLED TV with your own eyes, you'll understand. It's stunning picture that redefines quality. Millions of OLED pixels emit their own light independently and can be completely turned off. This unveils perfect black, over a billion rich colors and infinite contrast. From the gridiron to the iron throne, no detail goes unseen.
From intense color and stunning contrast, to an innovative wallpaper OLED that lets you 'peel and stick' the display to your wall with a magnetic mat—discover LG's OLED 4K TVs & flat OLED TVs and view television like never before.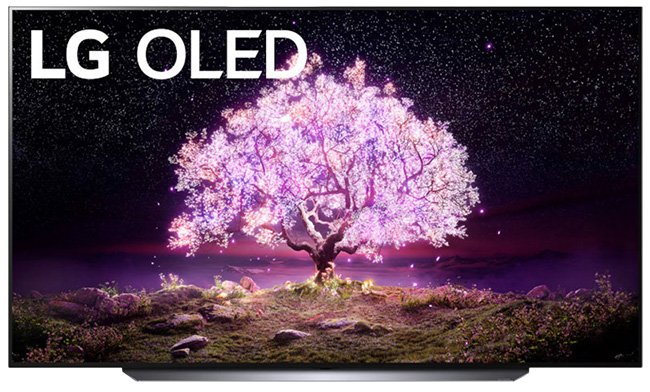 LG C1 Class 4K Smart OLED TV w/AI ThinQ®
Available in 83, 77, 65, 55, 48 inch models.
The history of LG Electronics has always been surrounded by the company's desire to create a happier, better life. LG Electronics was established in 1958 and has since led the way into the advanced digital era thanks to the technological expertise acquired by manufacturing many home appliances such as radios and TVs.
LG Electronics has unveiled many new products, applied new technologies in the form of mobile devices and digital TVs in the 21st century and continues to reinforce its status as a global company in the home theater market. LG Electronics continues to pursue its 21st century vision of becoming a worldwide leader in digital – ensuring customer satisfaction through innovative products and superior service while aiming to rank among the world's top three electronics, information, and telecommunications firms.
For more information on their 4K TV line-up visit the LG website.
Krell Industries, LLC designs and manufactures high performance audio and video equipment for serious music enthusiasts and home theater aficionados. Every Krell component is a unique synthesis of science and art. Recorded performances are, by their very nature, works born of passion. Their goal is to bring that passion to life in your home.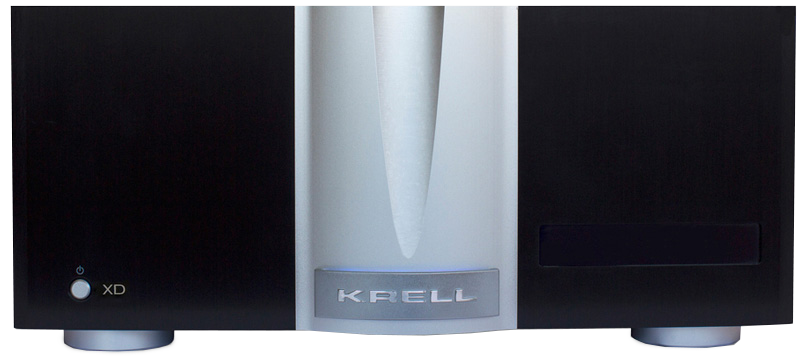 From source to loudspeakers, Krell components reproduce the definitive music and home theater experience based on the principles of innovative engineering, impecable build quality, and unerring accuracy in sonic reproduction.
Krell Chorus 7200 XD 200 Watt 7 Channel Power Amplifier
Krell iBias Class A amplifiers are the first to deliver the rich musicality of Class A amplifiers, the uncompromised dynamics of classic Krell amplifiers, with much greater efficiency than traditional Class A amplifiers.
Circuitry Highlights
Krell iBias Class A technology allows our latest amplifiers to run in full Class A mode to full power while minimizing heat generation. All signal gain is realized in the current domain using discrete, proprietary, multiple-output current mirrors with extraordinary open loop linearity. There are no generic integrated circuits or op amps used anywhere. 
Power Supply Highlights
Four 700VA toroidal transformers feed amplifier modules that include the audio circuitry, rectifier, and power supply filtering mounted to an individual heat sink. This design shortens the electrical path from the power supply to the output transistors, reducing the overall impedance and allowing the circuit to respond faster and control the speakers better and more accurately.
Krell Chorus 7200 XD - $12,000
For more information visit the Krell website.
Trio 300 XD 300 Watt 3 Channel Power Amplifier
Everything Audiophiles and Home Theater Enthusiasts Could Want in an Amplifier. Krell iBias Class A amplifiers are the first to deliver the rich musicality of Class A amplifiers combined with the uncompromised dynamics of classic Krell amplifiers, and the efficiency and low power consumption of Class G and H amplifiers.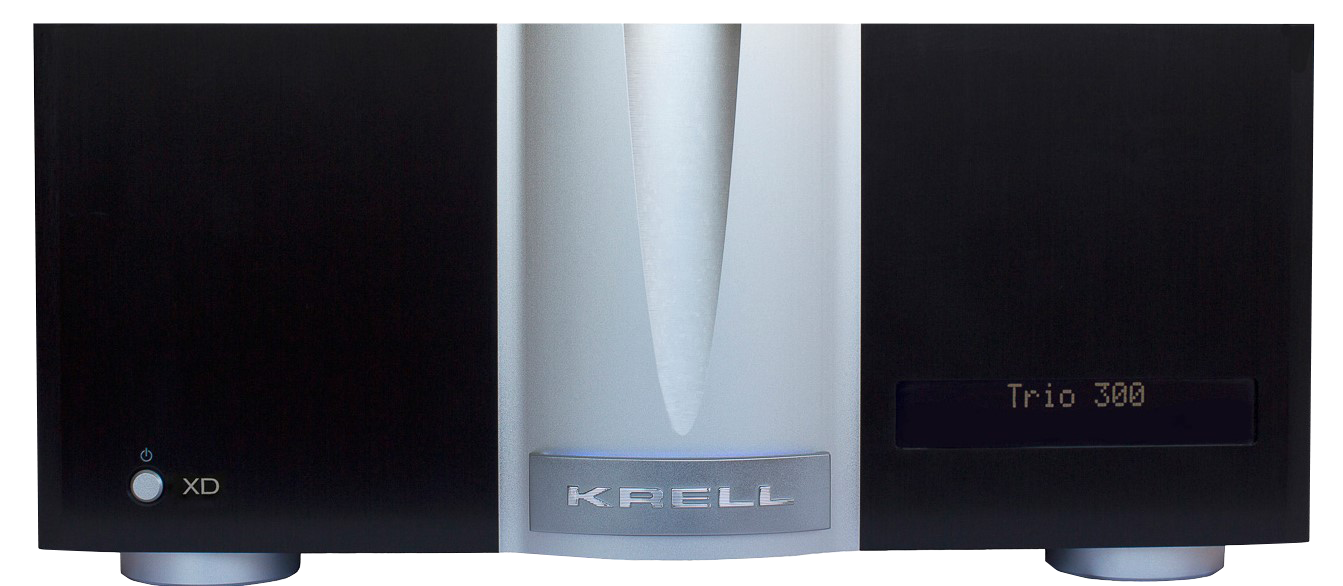 Because the iBias circuit eliminates crossover distortion, the amplifier is able to resolve more of the detail and microdynamics in even the best analog recordings—simply put, the music 'breathes'. Whether an iBias amplifier is called on to reproduce the extreme dynamic range of high-resolution digital files, the minute intricacies of a 45-rpm, 180-gram vinyl record, or the complexity of today's latest blockbuster action film, it does so without altering or abating the music in any way.
Krell Trio 300 XD - $13,000
For more information visit the Krell website.
Foundation 4K Ultra HD Home Theater Processor
The Foundation 4K UHD Surround Sound Home Theater Processor couples award winning Krell preamplifier circuitry to the latest in HDMI technology to create the centerpiece of a high performance home theater system. The Foundation 4K UHD adds HDMI 2.0 and HDCP 2.2 technology to the award winning Foundation processor.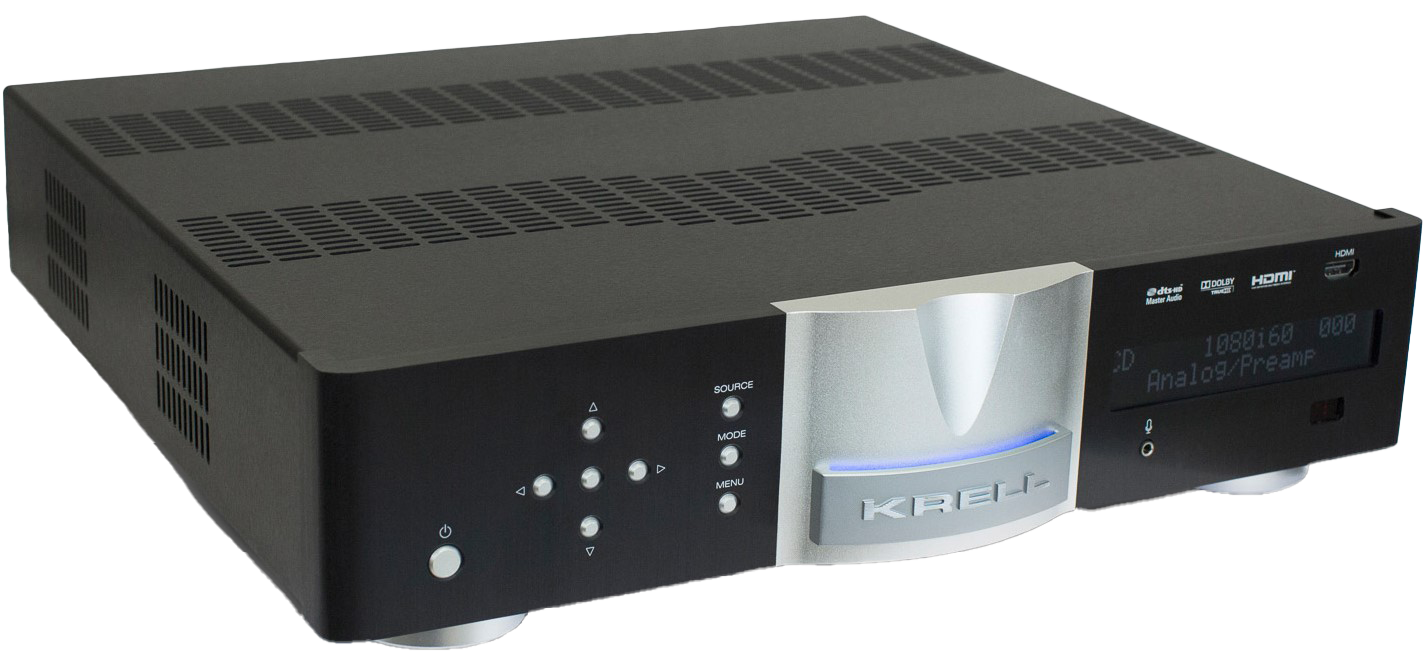 From decoding the latest lossless audio formats, extensive digital switching, 3DTV pass-through, and more, the Foundation 4K UHD is fully compliant with the digital age. The 7.1-channel processor also features balanced audio outputs, automatic setup and room EQ, and Krell's legendary robust hardware. A slim form factor exudes the Krell aesthetic, while allowing placement in smaller equipment racks.
Krell Foundation 4K - $9,000
Krell 4K HDR HDMI Switcher - $1,000
For more information visit the Krell website.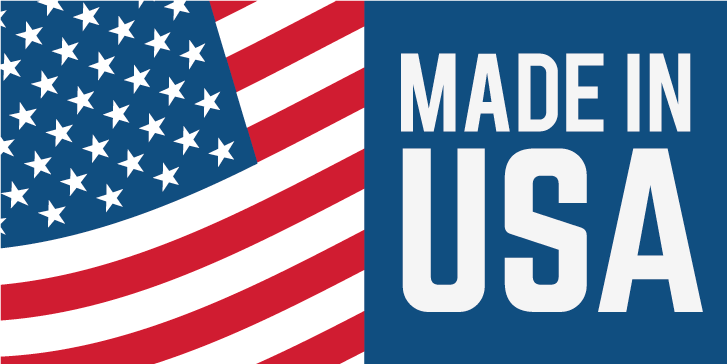 Designed and hand built in Orange, Connecticut.
For two decades Acoustic Innovations has been the source for personal home theaters, theater seating, fiberoptic ceilings, acoustical panels, and residential noise control solutions. Over this time they have pioneered many of the materials and home theater design specifications used today. Their staff has completed thousand's of personal theaters throughout the world and has developed processes to ensure your ultimate satisfaction. At every level of cost they blend the Science of Acoustics with the Art of Aesthetics.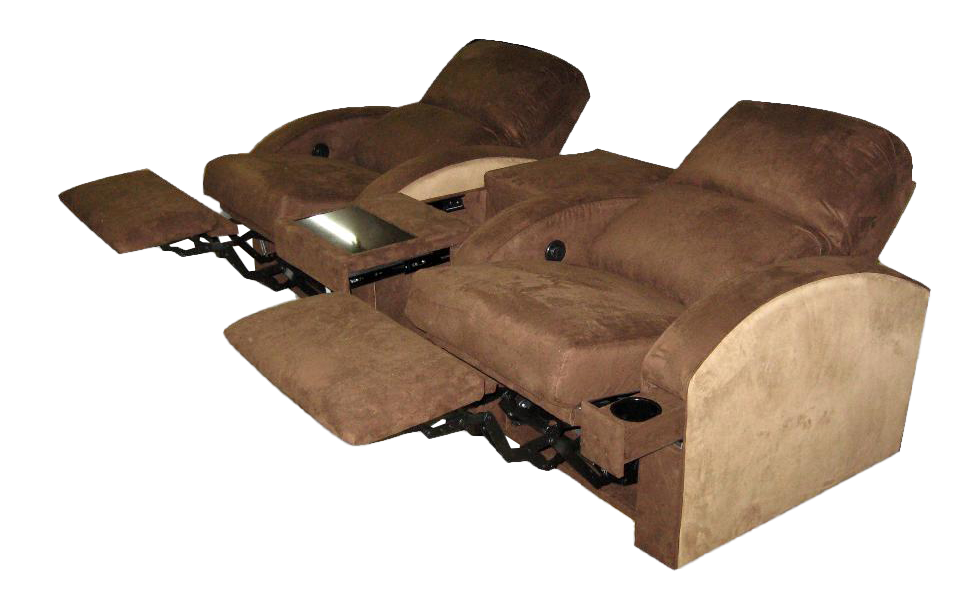 Acoustic Innovations pioneered module based reclining theater seating and has been offering quality theater seating since 1995 and their original designs are still best sellers! All models are hand built from the finest materials available, at their factory in High Point, North Carolina where they employ craftsman who have been building furniture for generations. They have continued to develop designs to compliment architectural styles and current design trends. With more offerings for customization then ever before, you'll be sure to find the perfect fit for your lifestyle!
Sold in over 80 countries, NAD Electronics is renowned worldwide for its range of innovative class-leading audio and video consumer electronics. Every NAD product is designed and manufactured with the determination to put "Music First", reproducing sound that is authentic, accurate, and detailed. When it comes to home theater performance, NAD emphasises quality over quantity, putting heart and soul into the inside—where it counts. And where you can hear it.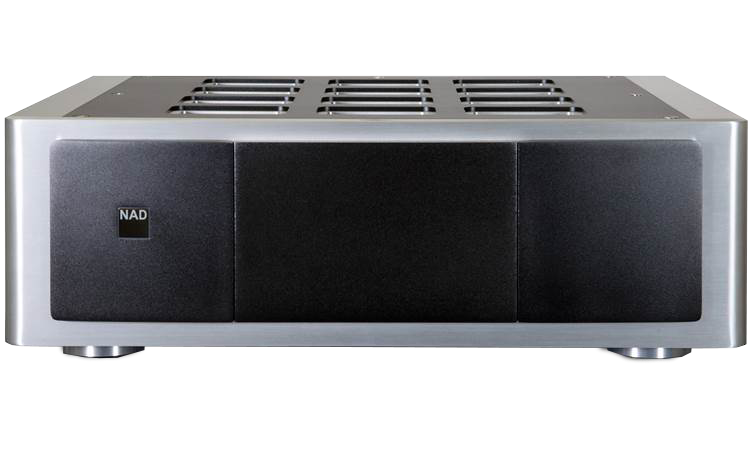 NAD believes that the real point of home audio equipment is the enjoyment of involving, lifelike sound and that the qualities central to creating this are performance, simplicity, innovation, and value.
M28 7 Channel Power Amplifier
Completely immerse yourself in the moment. With seven channels of massive power, the NAD M28 can effortlessly create a truly realistic surround sound experience that will transport you directly into a new hyper-reality.
The Masters M28 Seven Channel Power Amplifier epitomises the ultimate in what is possible with today's amplification techonology. It is one of the very first amplifiers to employ Purifi's Eigentakt™ amplifier technology.
Rated conservatively at 200W per channel (8 ohms) and well over 320W dynamic power (8 ohms; all channels driven), the result is breath-taking, lifelike surround sound performance, be it from the latest action-packed film with tremendous dynamics or a subtle classical piece with delicate and detailed passages. The M28 can accept both balanced and single-ended inputs, and features high-quality binding posts for speaker connection. The compact dimensions of this highly energy-efficient design belie the massive amount of power available for the most demanding music and movies.
NAD M28 - $4,999
M17 V2i Surround Sound Preamplifier / Processor
The NAD M17 V2i carries on the enviable task of representing NAD's finest surround sound performance. Infinite possibilities await thanks to the M17 V2i's most impressive feature, Modular Design Construction (MDC), NAD's proven method for preventing premature obsolescence. Dolby Atmos®, DTS:X and DTS-HD™ Master Audio combine with Dirac Live® Room Correction to deliver hyper-realism that captures every dimension of a performance.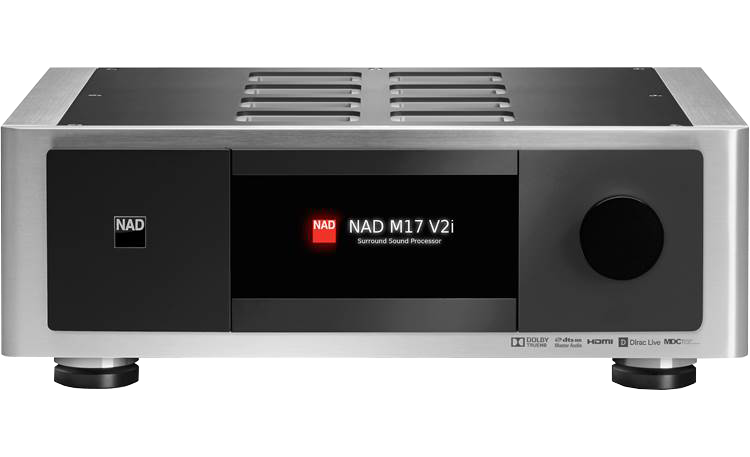 Add bit-perfect 4K UHD video processing and the M17i V2i delivers the most accurate sound and image experience you've ever had. The M17 V2i is second-to-none in terms of flexibility and up-to-the-minute digital technology.
NAD M17 V2i - $6,999
For more information visit the NAD website.
The founder of Salamander Designs, Sal, applied his background in sculpture and design to create some furniture on his own, and the Archetype System of shelving was born. The positive response to his cabinet designs from family and friends convinced him that others might be interested in his designs, as well. So, in 1992 Sal founded Salamander Designs, Ltd.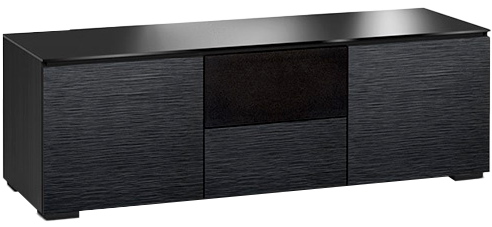 Since then it has become a leader in the consumer electronics furniture marketplace, offering advanced flexible solutions for both home theater and audio and video enthusiasts.
An innovative, infinitely adjustable, modular shelving system for audio/video equipment that allows anyone to create a wide array of shelving possibilities. Threaded steel support rods and matching fasteners allow shelves to be fully adjustable. Stack units with couplers and/or add individual shelves as you need them.
Fortress Inc., a California corporation since 1957, started doing business in Los Angeles, California in the late 1930's. After WWII the product line matured from steel shelving and lockers to metal desks and file cabinets. The line continued to grow and office seating was added.
Always with an eye for design, Fortress utilized local designers to develope new products and soon the lounge and conference room seating became a important catergory in the overall product line.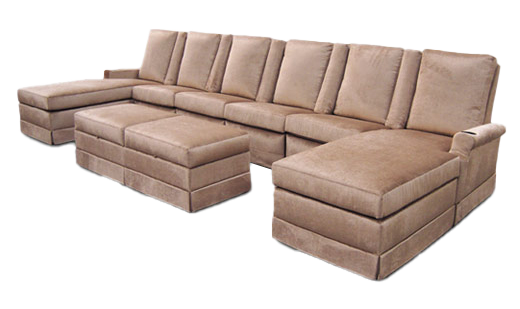 Recognized as a company willing to take on a challenge, Fortress has carved a unique segement from the rapidly expanding custom electronics market where high-end, home theater seating is sold.
For more information visit the Fortress Seating website.