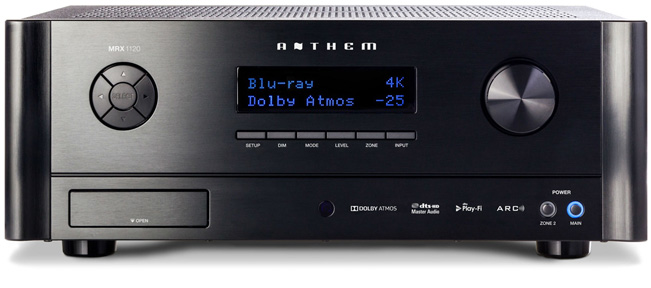 For more than two decades, Anthem® has manufactured award-winning high-end audio/video equipment for music, home theater and distributed audio. Their products are used at all levels of music reproduction and sold internationally.
Anthem products allow you to virtually 'be there' every time you listen to a favorite piece of recorded music or experience the excitement of surround-sound home theater. Their reputation in analog and digital design is legendary and their products continue to receive industry awards and acclaims from the finest magazines. Around the world, Anthem is consistently the brand of choice for leaders in the field of music and entertainment.
The Anthem difference is audible: you hear it in every product they build.
With the Anthem MRX 520, 720, and 1120 A/V receivers, everything you need to drive a music and home theater system is contained in one component. Space-saving and cost-effective, and an alternative to separates (i.e. a preamplifier, A/V processor and separate external power amplifier). Anthem MRX receivers continue to win awards for their sound quality and ease of integration, and best of all, they include AVM60.
More details, including full specifications are available on the Anthem website.