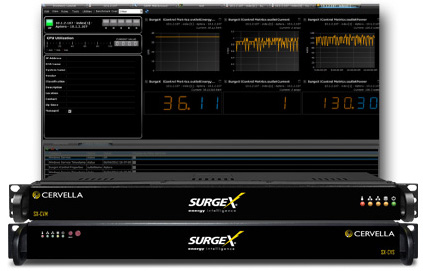 SurgeX leads manufacturing of premium AC power conditioning products for the professional and residential audio, video, and multi-media marketplace. Their patented technology is built exclusively to properly protect ProAV and home theater equipment from AC surges and electrical transients that can disrupt sound quality and digital performance.
SurgeX offers a complete line of AC power solutions for protection, power conditioning, and control of sensitive electrical and electronic equipment, especially today's DSP- and microprocessor-based equipment. SurgeX products are designed to suit every application and are offered in stand-alone, rack-mount, and NEMA enclosures.
Featuring an image-based interface, Cervella has the capability to display a customized dashboard of all IP connected devices and locations. This unique solution provides a simple point-and-click navigation that allows administrators to quickly monitor and manage the operational status and user defined conditions of any connected product, making it easier than ever to access and control network health.
For more information on the SurgeX Cervella, including features and specifications click here.